Ministry to developer: show evidence new port a worthwhile investment
Thu, September 22, 2022 | 1:32 pm GTM+7
The Ministry of Transport has asked the Hanoi-based Pacific Corporation to show how its proposal to build the Son My Port in Binh Thuan province is a worthwhile investment.
In its comments to the developer, the ministry said it needs clarification on why the port should be built, its capacity, transport connections, ship management and other relevant issues.
The developer was asked to work with provincial authorities to determine if the proposed project is in line with what the province actually needs.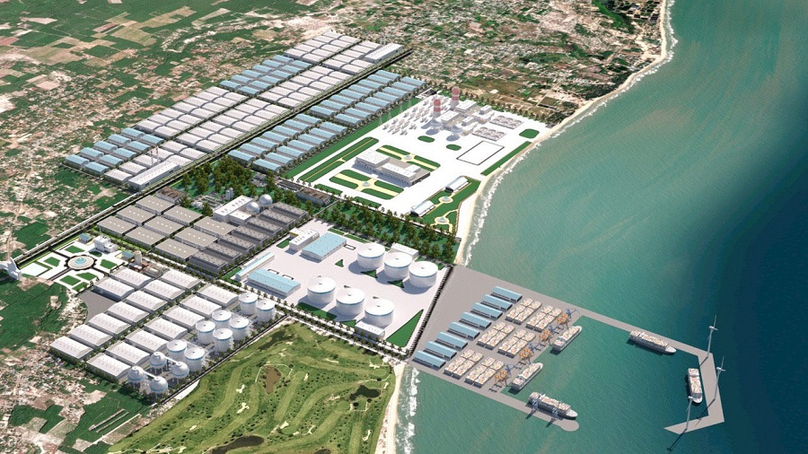 The ministry noted the proposal was in line with the country's master development plan for seaports. However, the company needs to study detailed planning for seaports in Group No. 3, as well as detailed planning for the development of land and seaport areas for Binh Thuan in the 2021-2030 period, with vision until 2050. The ministry's Vietnam Maritime Administration is formulating both plans.
The port aims to serve the Son My 1 Industrial Park (IP) in the south-central province.
The 1,070-hectare Son My 1 IP is under construction in Ham Tan district. Its ground-breaking ceremony late August was attended by Prime Minister Pham Minh Chinh.
The IP is expected to advance development of the country's energy industry.
The park will have two liquefied natural gas power plants covering 200 hectares with a total capacity of 4,500 megawatts. It will also include a 100-hectare LNG terminal and dedicate 430 hectares for support industries.
Pacific Corp. had said it wanted to build the 186 hectare Son My Port to handle LNG vessels, international tourist ships and other ships. The company has not disclosed the estimated investment involved.
The IP has a strategic location with direct links to major national infrastructure networks including National Highway 1, National Highway 55, and Phan Thiet-Dau Giay Expressway. It is also easily accessible by air as well as domestic and international waterways.