Mobile World to sell 20% stake in $1.5 bln grocery retailer
Thu, August 25, 2022 | 5:12 pm GTM+7
Vietnamese retail giant Mobile World Investment Corp. is seeking the sale of up to 20% of its grocery unit Bach Hoa Xanh in a deal expected to value the chain at more than $1.5 billion.
"We have chosen an adviser and are working together closely to prepare needed documents for the deal. It is expected to complete by the first quarter of 2023," a Mobile World spokesperson told Reuters on Wednesday in an emailed statement.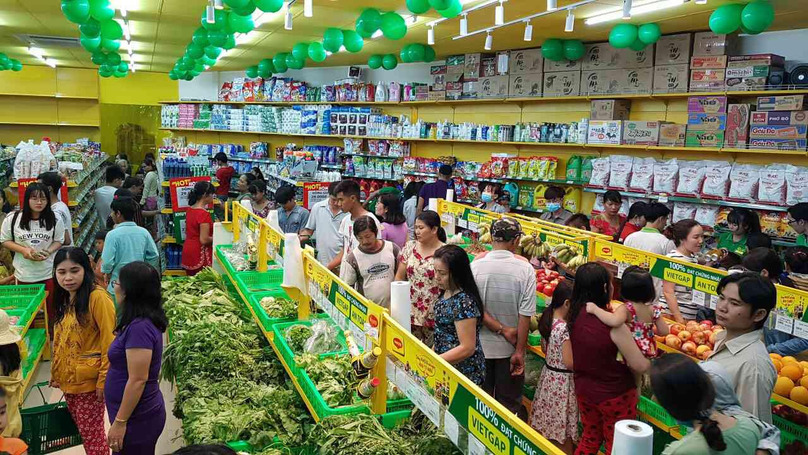 The Ho Chi Minh City-based Mobile World, listed on the Ho Chi Minh Stock Exchange as MWG with market value of about $4.2 billion, is active in the retail sale industry, primarily computer and electronics retailing.
Its The Gioi Di Dong electronics chain and Dien May Xanh, a network retailing consumer electronic products and household appliances, will still be the main sources of cash flow, estimated to account for 75-80% of total revenue, according to the company.
Meanwhile, the company would suspend new openings for Bach Hoa Xanh, a chain of supermarkets and grocery stores, to strengthen its operating platform before expanding from 2023. MWG expects Bach Hoa Xanh to contribute 20-25% of the company's total sales.
The company has been renovating Bach Hoa Xanh for the past few months to cut costs, improve corporate identity, and boost profitability. To date, the platform operates more than 1,700 outlets in south-central and southern regions, according to its website's updates.
Bach Hoa Xanh has closed a total 400 stores compared to the beginning of the year and completed changing the new layout for almost all existing stores. MWG chairman Nguyen Duc Tai has said he expected the chain would be profitable in the fourth quarter this year.
With its Omni-channel retail strategy, MWG expects online sales to continue growing by 50% in 2022 and increase its contribution in total revenue to 15%.
Omni-channel retailing is a new concept in which all sales and interaction channels are considered together. Thai giant retailer Central Group is seeking to become the No.1 Omnichannel platform in food and property in Vietnam in the 2022-26 period, with 30 billion baht (almost $828 billion) planned as fresh investments for the goal.
Many mass grocery retailers (MCR) are expanding in Vietnam, capitalizing on the country's fast-growing grocery sector and increased food spending, Fitch Solutions said in a sector report Monday.
Food and non-alcoholic drinks still take up the largest slice of household spending categories in Vietnam at 21.2% of the 2022 total. This rate is expected to remain the same up to 2026, but spending on food and non-alcoholic will still grow strongly, averaging growth of 10.7% a year, over the next five years, from VND1,025 trillion ($44.2 billion) in 2022 to VND1,557 trillion ($63.8 billion) by 2026, according to the report.