Retail major MWG expects 50% online sales growth
Mon, August 22, 2022 | 4:23 pm GTM+7
With its Omni-channel retail strategy, Mobile World Investment Corporation (MWG) expects online sales to continue growing by 50% in 2022 and increase its contribution in total revenue to 15%.
Omni-channel retailing is a new concept in which all sales and interaction channels are considered together. MWG, listed on the Ho Chi Minh Stock Exchange, is a company active in the retail sale industry, primarily computer and electronics retailing.
The Gioi Di Dong, a mobile phone retail chain, and Dien May Xanh, a chain specialising in the retail sale of consumer electronic products and household appliances, will still be the main sources of cash flow for the company, estimated to account for 75-80% of total revenue, according to the company.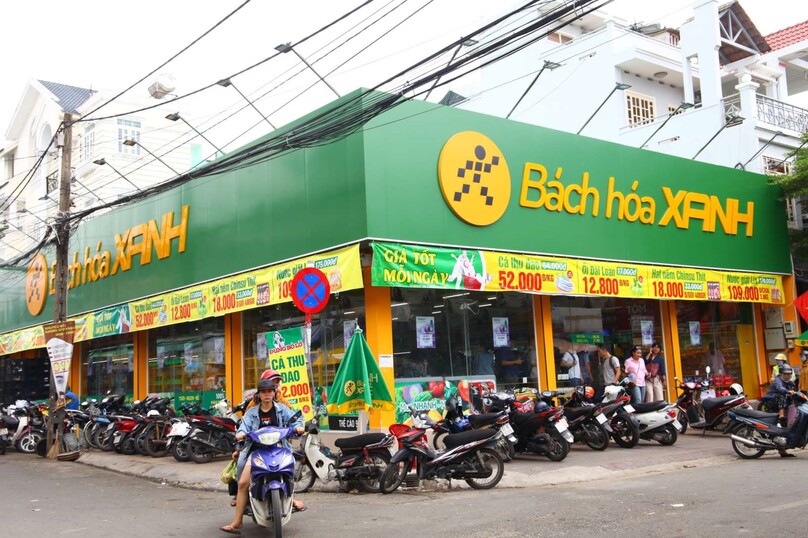 This year, MWG said it would open new Dien May Xanh, Supermini and Topzone outlets; expand store size or convert from The Gioi Di Dong to Dien May Xanh for stores with high revenue and potential; trade new products and services to increase revenue for existing stores; boost revenue for Bluetronics to break even; and at the same time, venture into the Indonesian market.
Supermini stores provide about 60% of the list of basic telephone and electronic products on an area of 120-150 square meters. Topzone stores sell Apple products only. Bluetronics is the largest electronics retail chain in Cambodia.
Meanwhile, the company would suspend new openings for Bach Hoa Xanh, a chain of supermarkets and grocery stores, to strengthen its operating platform before expanding from 2023. MWG expects Bach Hoa Xanh to contribute 20-25% of the company's total sales.
Bach Hoa Xanh recorded revenue of VND2,350 billion ($100.4 million) in July, down 45% from the peak of the same period last year. In the first seven months of the year, Bach Hoa Xanh reaped a revenue of VND15,200 billion ($649 million), contributing more than 18.6% to MWG's total revenue.
Bach Hoa Xanh has closed a total 400 stores compared to the beginning of the year and completed changing the new layout for almost all existing stores.
As of the end of July, the company has 1,735 Bach Hoa Xanh stores, with an average revenue at each store hitting about VND1.3 billion ($55,520).
According to MWG chairman Nguyen Duc Tai, the Bach Hoa Xanh chain would be profitable in the fourth quarter this year.
In the pharmaceutical retail segment, the gross profit margin of 365 An Khang drug stores in the first half of the year remained above 20%.
In 2022, MWG sets a revenue target and after-tax profit plan of VND140,000 billion ($5.98 billion) and VND6,350 billion ($271.2 million), respectively.
On the Ho Chi Minh Stock Exchange, the MWG shares price hit VND66,500 ($2.84) per unit at the closing session on August 22.