Grocery retailers see rapid expansion on surging Vietnam demand
Wed, August 24, 2022 | 12:38 pm GTM+7
Many mass grocery retailers are expanding in Vietnam, capitalizing on the country's fast-growing grocery sector and increased food spending.
Mass grocery retail (MGR) spending will experience strong growth in the 2022-2026 period in Vietnam, the economic recovery of which has remained resilient despite negative spillovers from global uncertainties, Fitch Solutions said in a sector report Monday.
Food and non-alcoholic drinks still take up the largest slice of household spending categories in Vietnam at 21.2% of the 2022 total. This rate is expected to remain the same up to 2026, but spending on food and non-alcoholic will still grow strongly, averaging growth of 10.7% a year, over the next five years, from VND1,025 trillion ($44.2 billion) in 2022 to VND1,557 trillion ($63.8 billion) by 2026, according to the report.
Rising rates of urbanization, the expansion of the middle class and high rates of mobile internet adoption also contributed to the rise of delivery services in urban centers like Hanoi and Ho Chi Minh City, where time-poor consumers have the disposable income to pay a premium for home-delivery options.
"We spotlight the growing healthification trend in the country, particularly among the growing middle to high income (household disposable incomes of above $10,000) earners, as these households trade up price points for premium and healthier food options," the research firm noted.
The main target market for MGR retailers is urban consumers, in the middle-to high-income households (average annual disposable incomes of more than $10,000), it said.
Traditional open markets have been the standard shopping channel for many Vietnamese consumers. They are popular among locals because they offer cheaper prices compared to supermarkets and their products are also often perceived as fresher.
Over the years, economic development has encouraged the formalization of modern retail in the country, particularly in urban areas. As real incomes rise, the greater propensity for food spending has also created a stronger demand for supermarkets and more formalized locations of grocery retail as consumers seek greater variety in their shopping.
In 2022, 3.4 million households or 10.7% of total households had an annual disposable income of more than $10,000, Fitch Solutions said. This number is forecast to grow by a compound annual growth rate of 9.2% until 2026, when there will be 6.8 million households, or 19.9% of the total, that have a disposable income exceeding $10,000 a year.
"The majority of them will be located in the economic centers such as Hanoi and Ho Chi Minh City. The wealthier households are mainly located in urban areas, making it easy for MGR companies to target their key target markets," the research firm said.
Fast expansions
The largest retailers in the country are rapidly deploying their expansion plans to cash in on the surging disposable income, grocery spending, and delivery services.
Grocery retailing platform WinCommerce under Vietnamese heavyweight Masan Group said this July they are aiming to boost their WinMart store network by opening another 720 locations by the end of 2022. This would include 700 new WinMart+ convenience stores as well as more than 20 WinMart supermarkets and hypermarkets.
Masan has just increased its investment in domestic coffee chain Phuc Long Coffee & Tea by more than a third to hold an 85% stake. The Vietnamese retail conglomerate took an additional 34% stake in the chain, worth $154.6 million, just six months after becoming the majority stakeholder in a deal worth $110 million.
In May 2021, Masan's first acquisition of Phuc Long was for a 20% stake at $15 million. Since, Phuc Long kiosks have been gradually incorporated into Masan's retail platform, which is providing banking services, essential products, pharmaceuticals, food, coffee, tea, and other beverages, as well as Reddi-provided mobile services under one roof.
Thai majors Central Group and Berli Jucker Plc. are also making bold expansions in Vietnam. Central said this July that it would invest 30 billion baht ($828 billion) into the country until 2026 to further drive its retail.
Berli Jucker said this March it planned a total investment budget of 60-70 billion baht (up to $1.94 billion) for Southeast Asian expansions between 2022 and 2026, with Vietnam being one of its key markets.
Emart Vietnam Ltd. opened its first Vietnamese department store in Ho Chi Minh City in 2015 and continued until 2021 with the single one. South Korea's Emart transferred the Vietnamese business to domestic conglomerate Thaco last year via a franchise deal, and Thaco announced earlier this August it will open two more hypermarkets in HCMC as part of a wider expansion initiative to have 20 hypermarkets in the country by 2026.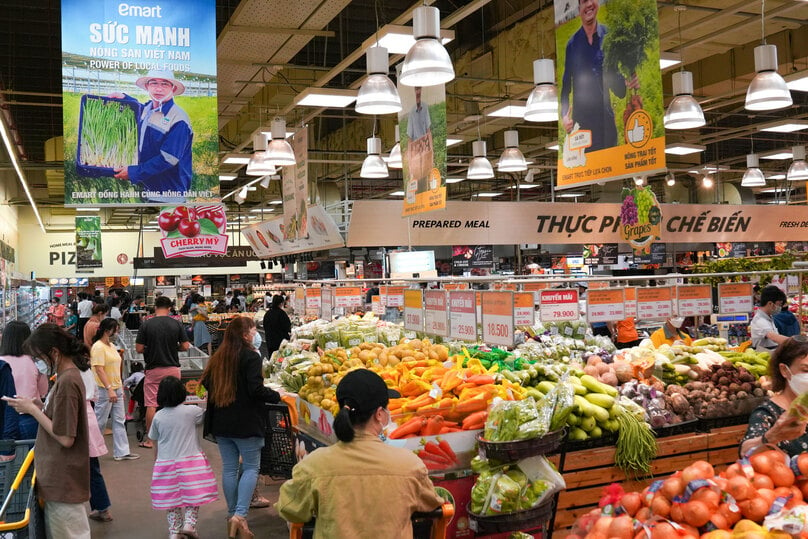 Aeon said in 2020 it will invest a total $2 billion in expansion in Vietnam, which it calls "the most significant market in Southeast Asia." The Japanese giant entered the Vietnamese market in 2013 and is operating six malls - two in Hanoi and HCMC each, and another two in Hai Phong and Binh Duong. It eyes 25 malls altogether across Vietnam by 2025, planning to place the new ones in Hanoi, Hai Phong (in the north), HCMC, Binh Duong, Dong Nai, Can Tho (in the south), and Hue (central region).
Lotte Shopping of South Korea's Lotte Group is also setting sights on Vietnam as it is withdrawing from China. Korea Times quoted Monday a source from Lotte as saying Shin Dong-bin plans to go to Vietnam next week. "This trip shows how serious Korea's fifth-largest business group is about doing business in the Southeast Asian nation, now that it is near the completion of its withdrawal from China," the Korean newspaper commented.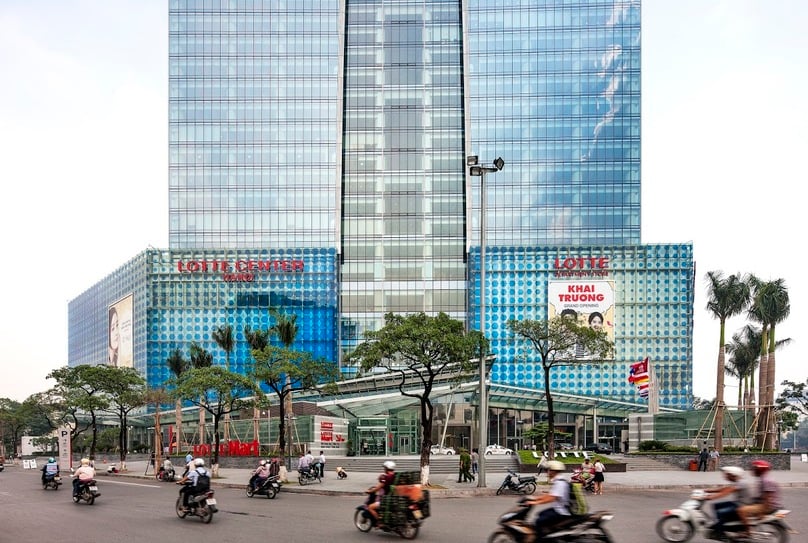 In another new report, Vietnam Trade & Investment Risk Q3 2022, Fitch Solutions said Vietnam ranks fifth out of 35 Asian markets in terms of economic openness, behind Singapore, Hong Kong, Macao, and Malaysia. Globally, it ranks 20th out of 201 markets.

"The country is emerging as a key manufacturing hub in the East and South East Asia region, supported by government-led economic liberalization efforts and integration into global supply chains, through trade agreements and membership to regional and international blocs," the report said.

The study gave Vietnam's economy a score of 74.6 out of 100, higher than the Asia average of 46 and global average of 49.5. The country received a score of 61.1 out of 100 for Trade and Investment Risk, placing ninth out of 18 East and South East Asian markets and 57th globally, behind peers like Singapore, Malaysia, and Thailand.

Fitch Solutions' economic openness is generated from two main indicators namely trade and investment openness, which are based on import, export, and foreign direct investment values as a percentage of GDP. It scores each market on a scale of 0-100, with 100 being the highest.