Natural beauty, hospitality earn Vietnam leading Asian destination title
Thu, September 8, 2022 | 5:43 pm GTM+7
Vietnam has been named among Asia's leading travel destinations in 2022 by World Travel Awards for the country's "amazing natural beauty combined with world-class levels of hospitality".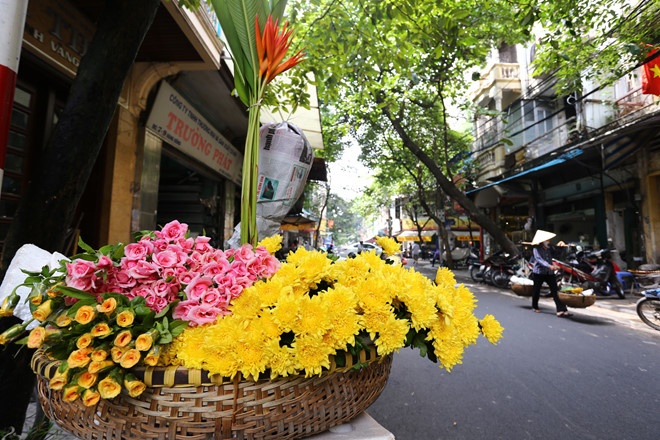 Hanoi won the top prize for Asia's leading city break and Ho Chi Minh City, the award for Asia's leading business travel destination.
The ancient town of Hoi An was awarded Asia's leading cultural city destination title, Danang city Asia's leading festival & event destination, Cuc Phuong National Park Asia's leading national park, and Moc Chau Asia's leading regional nature destination.
Vietnam National Administration of Tourism earned Asia's leading tourist board title.
CNN recently selected Hanoi as one of the 12 best places to go for fall, calling the capital a "bright spot".
"Asia tourism in general has been the slowest to bounce back (Japan, for instance). But Vietnam is the real bright spot right now," the cable news channel quoted Scott Keyes, the founder of flight deals and travel advice site Scott's Cheap Flights as saying.
In July, the ancient town of Hoi An in central Vietnam was ranked 20th in Travel + Leisure readers' list of 25 best cities in the world for their mix of culture, food, and friendliness. In 2019, the magazine honored Hoi An, a UNESCO-recognised heritage site in Quang Nam province, as "the best city" in the world.
"Hoi An is a charming city with ancient roots, distinct architecture, a contagious energy, and arguably one of the best street food scenes on the planet. Most importantly, Hoi An is home to friendly people who are eager to share the best their city has to offer," Travel + Leisure commented on its website in July 2019.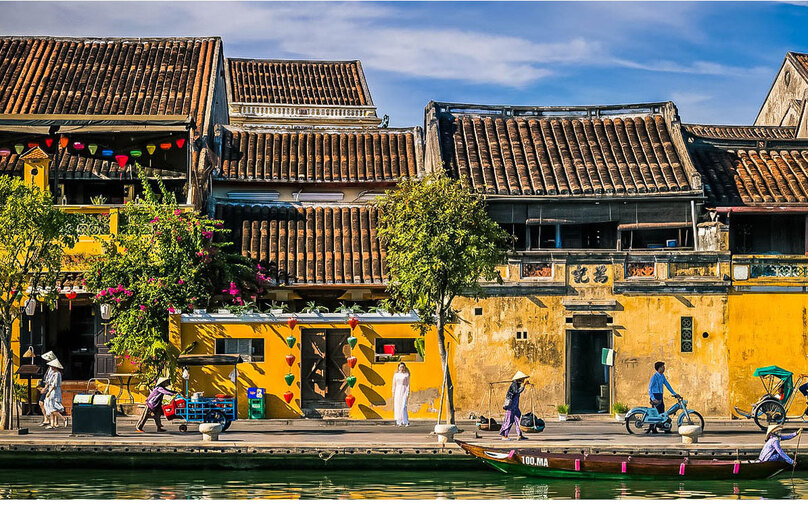 Meanwhile, Danang, "a culinary powerhouse with an array of palate-pleasing delights", in August has been listed among 18 great group trip locations, according to Travel + Leisure.
Cuc Phuong National Park is located 120 kilometers southwest of Hanoi, in Ninh Binh province.
Established in 1962, the park is mainly covered by tropical rainforests. It provides habitats for 117 species of mammals, 300 species of birds, 110 species of reptiles and amphibians, and 65 species of fish. Besides trekking, visitors can also go on wildlife viewing tours at night.
Moc Chau, a plateau in Son La province, northwestern Vietnam, is a region of cool temperature, tea hills and ethnic villages. About 200 kilometers west of Hanoi and around 1,000 meters above sea level, the plateau lures visitors with its average temperatures of 20 degrees Celsius.
These conditions make Moc Chau one of the best choices to escape the urban hustle and bustle.
Moc Chau is home to the newly-launched 632-meter-long Bach Long glass bridge, the world's longest glass bridge as determined by Guinness World Records (GWR).
In July, Vietnam was named among the eight cheapest countries to retire by Travel + Leisure, with the overall cost of living about 49% lower than in the U.S., and rents about 75% lower, depending on the location.
World Travel Awards was established in 1993 to acknowledge, reward and celebrate excellence across all key sectors of the travel, tourism and hospitality industries. Today, the brand is recognised globally as the ultimate hallmark of industry excellence.