Petrolimex applies solutions to cope with price fluctuations
By
The Investor/VietnamPlus
Mon, August 8, 2022 | 7:44 pm GTM+7
Petrolimex, Vietnam's biggest gasoline retailer by market share, is adopting a range of solutions aimed to achieve its business targets amid unpredictable fluctuations in gasoline prices.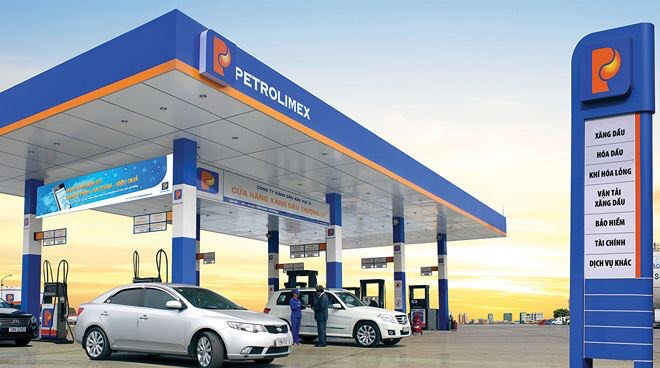 One of the solutions is to modernize inventory management while engaging in negotiations with major suppliers to ensure supply to meet domestic demand.
The corporation has also taken steps to cut costs in all production and business activities through projects on centralized fleet, asset and customer relationship management.
Petrolimex has worked to increase non-cash payment in retail sales and researched the possibility of building truck stops to provide better services for customers.
Under its plan on digital transformation, the immediate focus is to automate the network of petrol warehouse and retail outlets, and roll out a national plan on selling petrol via the Petrolimex mobile application.
The corporation has installed contactless POS terminals at retail gasoline stations throughout Vietnam, enabling customers to pay with a single tap via their Visa cards.
The newly deployed POS device meets all fire safety regulations, integrates with the pump, and connects wirelessly to serve customers paying right there.
In addition, it is finalizing a scheme on restructuring and divesting capital from loss-making business lines.
Regarding investment projects, Petrolimex is accelerating the construction of the Petrolimex building, the upgrade of its network of warehouse, ports and pipelines, and investments in equipment and technology.
The group reported a loss of of VND141 billion ($6 million) in the second quarter of the year despite soaring prices of crude oil. Its net revenue hit VND84,367 billion ($3.61 billion) in the period, up 80% year-on-year. In Q2/2021, the corporation made a profit of VND1,549 billion ($68.24 million).
In the first half of the year, its net revenue and after-tax profit reached $6.48 billion and $12.93 million, up 78% and down 87% compared to the same period last year, respectively.
After six months, Petrolimex, which holds nearly 50% of gasoline retail market share in the country, has fullfilled only 10% of the year's profit target.