Private Myanmar carrier launches its first Yangon-Hanoi flight
Tue, September 20, 2022 | 2:11 pm GTM+7
Myanmar Airways International (MAI) launched its first flight from Myanmar's largest city Yangon to the Noi Bai International Airport in Hanoi on Monday.
The flight, using Embraer 190 aircraft, landed in Hanoi in the afternoon, marking the opening of a route that is seen as a major step forward in establishing air-links between the two Southeast Asian nations.
MAI, the biggest private airline in Myanmar, will operate two flights a week - on Mondays and Fridays - between the two cities.
The Myanmar carrier is scheduled to debut its Yangon-Ho Chi Minh City route on Thursday. It will operate one flight a week on this route every Thursday.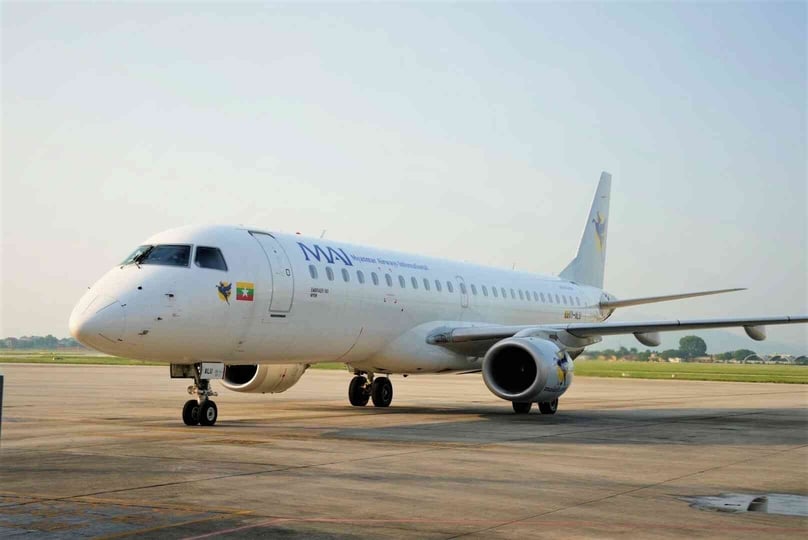 MAI is the third new airline to open international routes to Hanoi in the post-pandemic period, after Cambodia's Angkor Air and Thailand's Smile Airways.
Noi Bai airport now hosts 57 domestic and foreign airlines and connects Hanoi to 60 foreign destinations and 17 domestic ones.
Airports in Vietnam received 66 million passengers in the first eight months of the year. The figure included 61 million domestic travelers, up 19.9% year-on-year; and five million foreigners, down 81.5% from the same period in pre-pandemic 2019.