Q4 shopping demand to electrify goods storage space
Sat, September 24, 2022 | 10:46 am GTM+7
Stiffer competition among online shopping sites in Vietnam during the last three months of the year will drive up inner-city warehouse occupancy rates, according to Cushman & Wakefield.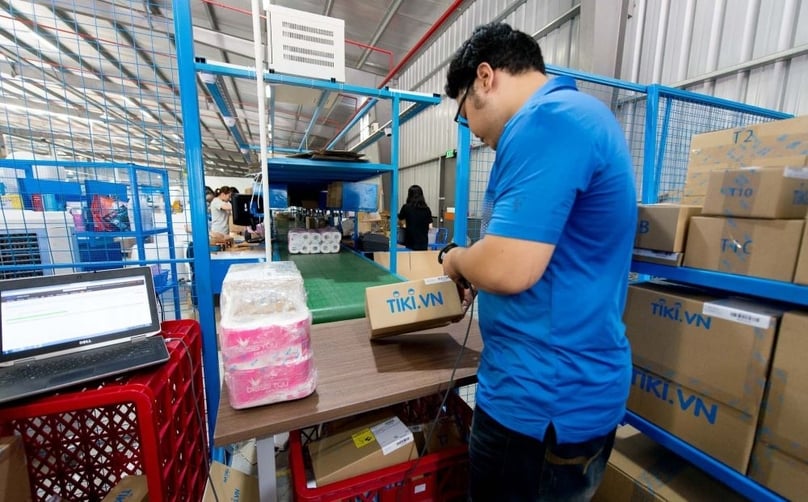 The three months will come with festive events accompanied by attractive promotional campaigns like Black Friday, Singles Day 11/11, Christmas, and New Year. It is expected that the number of orders would surge in these periods for accessories, holiday decorations, fashion, confectionery and beverage, cosmetics, electronics, and consumer goods, the real estate services firm said.
"Once an order is confirmed, the delivery race begins. Same-day delivery is expected, while some even offer two-hour express services and quite a few companies operate their own delivery teams to reduce reliance on third-party logistics," said its CEO Trang Bui.
"Customers want to receive their ordered items as quickly as possible, putting pressure on the last mile of the delivery journey," she added.
Leading the group of e-commerce platform providers in Vietnam currently are Shopee, Lazada, Grab, Baemin, Tiki, GoJek, Sendo, Be, and AhaMove.
Shopee's biggest sales event at the end of 2021 recorded a 14-fold increase in Shopee Mall orders, and platform visits increased six times compared to normal days.
Lazada also recorded a six-fold rise in sales in hot categories like beauty, household goods and electronics at a super sales event on September 9.
For the second quarter of 2022, the amount of warehouse supply Cushman & Wakefield recorded in Ho Chi Minh City reached 705,000 square meters, with the average rental price of $5.4 per square meter. The figure for Hanoi is 180,000 square meters and $5.2 per square meter, respectively. The average occupancy rate of the two largest cities in Vietnam was 91%.
The firm says its observations show that retailers usually start searching for warehouses around June every year, and sign short-term leases in preparation for the festive season. Peak-season warehouse occupancy rates can sometimes reach 100%.
"Retailers and e-commerce operators have to be extremely flexible in the logistics chain to meet the demand according to the seasons of festivals and promotions. An ideal last-mile warehouse needs to harmonize geographical and human factors like a good location, close to a dense residential area, and an abundant labor source," Trang said.
However, the supply of professional warehouses meeting the above requirements is hard to find in inner city areas of HCMC and Hanoi. Businesses looking for last-mile warehouses often have to look toward townhouses to store, pack and deliver goods.
With the constrained nature of common townhouses, these make-shift warehouses need to operate continuously to avoid accumulating orders, according to Cushman & Wakefield. Factors like fire protection, worker health, and the ability to store heat-sensitive orders are also concerning.
Therefore, it is necessary to build and apply a smart order management and retrieval system, from the time when orders are placed, packed, shipped, and delivered to the end user in the fastest and safest way, it recommends.
At these storage and fulfillment warehouses, new technologies like robots, drones and sensor systems that can record inventory quantities or detect fire risks will help create a more efficient, streamlined process.
"Businesses that can apply technology to sort and accurately quantify the time to deliver goods will be the winners," Trang said.
After two years of the pandemic, Vietnam's e-commerce market still maintains a stable growth rate of 16% annually, with sales reaching $13.7 billion in 2021, according to Ministry of Industry and Trade (MoIT) data. MoIT data also shows that Vietnamese spend up to 6.38 hours a day browsing the internet, of which 58.2% make weekly online purchases.
Such growth is expected to continue due to changing shopping habits and the convenience of online payment. The ministry forecast the nation's e-commerce market would reach $16.4 billion in sales this year.