Shinhan Bank Vietnam launches 'account receivable loan'
Tue, August 23, 2022 | 8:04 pm GTM+7
Shinhan Bank Vietnam has officially launched Account Receivable Loan - a new product for small and medium-sized enterprises (SMEs) with a loan repayment period of up to 180 days.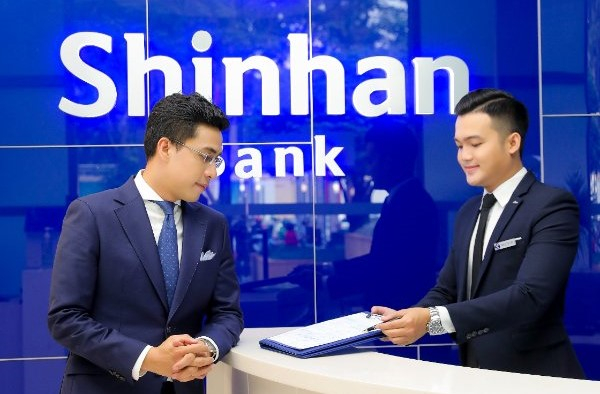 The new product aims to provide credit to the SMEs segment with a smooth and convenient transaction process by using receivables arising from a trade transaction between two companies in Vietnam as collateral for the loan, wherein buyers are reputable enterprises in the market.
The lending process will proceed in the following order. First, the seller will receive the loan amount based on the receivables from the bank prior to the payment date. Second, the seller will repay the loan to the bank on the due date after receiving the receivable from the buyer.
"Shinhan Bank has launched this new corporate loan product, which increases financial support for Vietnamese businesses, particularly the small and medium-sized enterprise customer segment, and provides financial solutions to businesses that effectively promote business development," said Vo Vy Tung, director of Shinhan Bank's corporate business department.
"Furthermore, it contributes to our bank's efforts to accelerate digital transformation development in order to become one of Vietnam's leading digital banks by 2030," he added.
The entire loan application process is carried out via Fin2B's SaaS (software as a service) based Supply Chain Finance (SCF) digital platform, which is the leading SCF solution provider in Asia, primarily in key markets like South Korea and Southeast Asia, ensuring maximum safety and convenience for customers during transactions.
This product provides numerous practical benefits to both buyers and sellers. For buyers, it acts as an effective payment management solution based on a modern digital platform. Simultaneously, buyers can flexibly select reputable partners to perform transactions.
For sellers, it provides a low-interest, flexible loan to meet capital needs before maturity. At the same time, the seller does not need to mortgage any other asset when taking a loan; they can actively apply for a loan directly on the digital platform without visiting Shinhan Bank branches/transaction offices.
The South Korean bank recently launched one more branch in Hanoi and two more transaction offices in Ho Chi Minh City, increasing the total number of its units in Vietnam to 46.