Telecom giant Viettel posts $1.14 bln profit in H1
Fri, August 12, 2022 | 9:56 am GTM+7
Military-run group Viettel reported a pre-tax profit of VND26,600 billion ($1.14 billion) in the first half of the year, up 21.7% year-on-year, a four-year record high.
The Vietnamese group achieved a consolidated revenue of VND79,700 billion ($3.41 billion) during the period, a 6.6% rise. Its service revenue reached nearly VND72,000 billion ($3.08 billion), up 11.6% over the same period last year.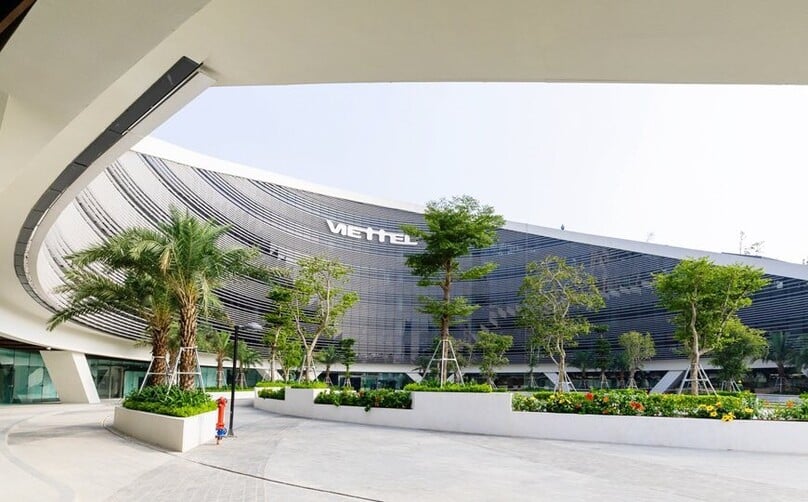 In Vietnam, the group retains its number one market share of 54% in terms of mobile subscribers and over 40% for FTTH (fiber-to-the-home) fiber internet subscribers.
Viettel has many policies to encourage customers to shift from 2G and 3G technology to 4G, accumulating nearly 40 million 4G subscribers, raising the proportion of 4G users to nearly 75%. It is running 168 5G stations in 24 provinces and cities. The group aims in 2022 to test 5G in all 63 provinces and cities nationwide.
Its overseas telecom segment grew at nearly twice the global rate. Service revenue expanded in all of its overseas markets during January-June. Of this, nine markets had double-digit growth, including Movitel (Mozambique) 38.6% year-on-year, Mytel (Myanmar) 79.6%, Natcom (Haiti) 28.6%, Lumitel (Burundi) 22.4%, Telemor (Timor Leste) 15.9%, and Halotel (Tanzania) 14.2%.
In information technology solutions and digital services, Viettel has expanded new services like TV 360, Viettel Money, eSport, smart home solutions, and security cameras.
The corporation also started the process of promoting technology products to international markets like B2B services in Myanmar; cyberinformation security services in Germany; cooperating with Nvidia Technology Corporation (U.S.) to expand business activities in partnership with artificial intelligence (AI) companies globally; trading in telecommunications network equipment and information machines in some markets in Southeast Asia and South Asia; and exporting fiber optic cables.