Thaiholdings spends $26 mln on pig farms in central Vietnam
Fri, September 2, 2022 | 4:15 pm GTM+7
Thaiholdings JSC, a Hanoi-headquartered multi-sector investment company, has invested VND600 billion ($25.57 million) in two pig farms in the central province of Thanh Hoa.
The investments in pig raising and breeding are being done in cooperation with two other businesses.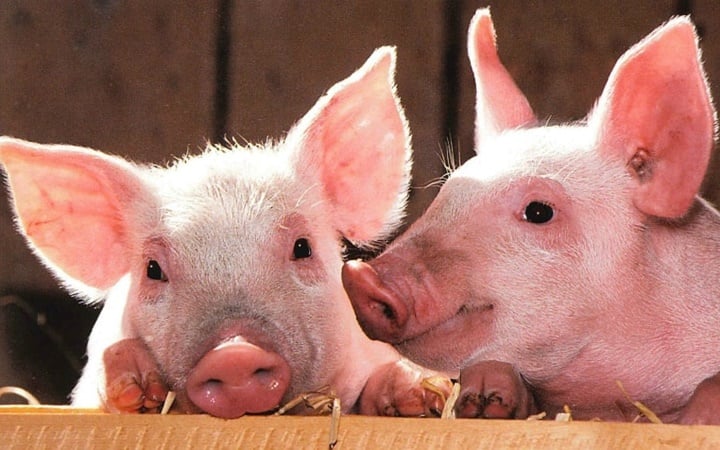 In October 2021, Thaiholdings had signed a business contract with the Xuan Thien Thanh Hoa 2 JSC to set up a pig farming project in Nguyet An commune, Ngoc Lac district. For this, Thaiholdings chairman Nguyen Duc Thuy would contribute VND300 billion ($12.79 million) and receive 60% of the profit from the project.
The company later signed a contract with Xuan Thien Thanh Hoa 3 JSC to set up a pig breeding project in Kien Tho commune, Ngoc Lac district. Thaiholdings would also contribute VND300 billion and receive 60% of the profit from this project.
In the first half of 2022, Thaiholdings and its member companies carried out a series of transactions to transfer capital for the two projects, according to audited consolidated semi-annual financial statements.
The company recorded a net revenue and after-tax profit of VND2,659 billion ($113.33 million) and VND217 billion ($9.25 million) in the first half of the year, down 14% and 45% year-on-year, respectively.
Thaiholdings is listed on the Ho Chi Minh Stock Exchange as THD. Its share was priced at VND55,300 ($2,36) at the closing session on August 31.
Thaiholdings is the latest major player in Vietnam's pig raising field, which also includes CP Group, GreenFeed, CJ Vina Agri, Cargill, Newhope, Masan, Hoa Phat. Dabaco, BAF, Tan Long, Thien Thuan Tuong, and Mavin.
Agriculture and animal husbandry firm Hoang Anh Gia Lai JSC (HAGL) aims to produce one million pigs under the brand name "Bapi Banana Pigs", and is looking for partners to expand this business line and that of pork products.
The group launched the "Bapi Banana Pigs" product in March. In the first seven months of the year, it sold 106,000 pigs or about 500 pigs a day, earning VND584 billion ($24.94 million). It expects the number of pigs sold in the second half of the year to double that of the first six-month figure.
Company leaders expect revenues from bananas, pigs and chickens to boost large cash flows for HAGL to repay debts and expand its business.