Hoang Anh Gia Lai fined for lending to individual shareholders
Thu, August 18, 2022 | 2:07 pm GTM+7
The State Securities Commission has fined agriculture major Hoang Anh Gia Lai JSC (HAGL) a sum of VND245 million ($10,470) for violations related to transactions with shareholders and information disclosure.
Specifically, the company was fined VND125 million for violating regulations on transactions with shareholders. According to the market regulator, in 2021, the company extended loans to individual shareholders.
According to regulations, a public company will be fined from VND100 million to VND150 million ($6,410) if violating regulations on transactions with shareholders, business managers and related persons of these subjects and not signing a written contract when conducting transactions with related persons.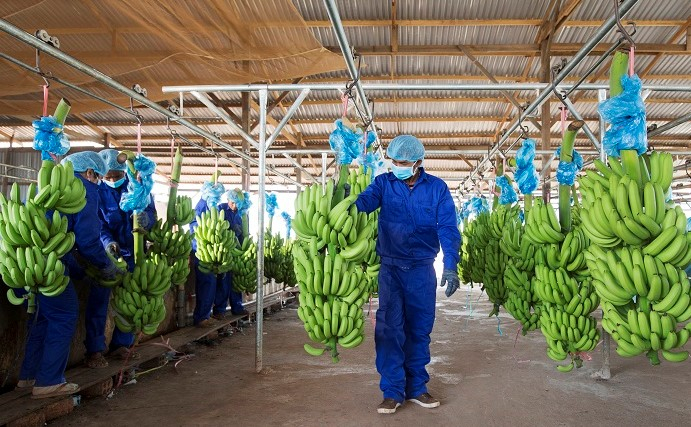 On its audited financial statement for 2021, Hoang Anh Gia Lai recorded loans to related parties who are individuals with the amount of hundreds VND billion. Among these, the company lent more than VND100 billion ($4.27 million) to its board chairman Doan Nguyen Duc in the previous year. Duc is also the largest individual shareholder of Hoang Anh Gia Lai with 34.5% ownership.
Hoang Anh Gia Lai was also fined VND120 million for not disclosing information in time as regulating and the information disclosed not enough.
In May, the market regulator fined HAGL VND3 billion ($128,175) for failing to report the trade of its subsidiary's stocks. Aside from the fine, it suspended HAGL from securities trading for five months.
HAGL recorded an after-tax profit of VND531 billion ($22.69 million) in the first six months of the year, 66 times higher than the same period last year. The figure, equivalent to 47% of the year plan, is a record high since 2018.
The companys' revenue reached VND1,867 billion ($79.76 million), the highest for the semi-annual period since 2019. Of this, the main source of income still came from fruit trees, accounting for 59%.
On the Ho Chi Minh Stock Exchange, the HAG shares price hit VND11,700 ($0.5) per unit at the closing morning session on August 18.