Hoang Anh Gia Lai to sell free-range chicken fed with banana powder
Sat, August 27, 2022 | 7:31 pm GTM+7
Hoang Anh Gia Lai JSC, one of Vietnam's biggest agricultural producers, is raising 100,000 free-range chickens on banana powder, and plans to sell them in November.
The pilot project is raising chickens on an area of two hectares in Mang Yang district in the Central Highlands province of Gia Lai.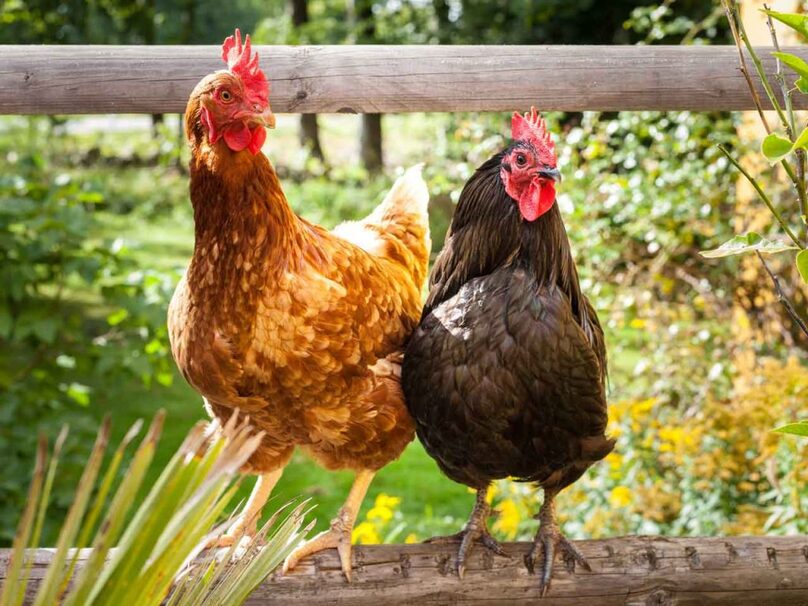 Company chairman Doan Nguyen Duc had told local media that his free-range chickens were fed with banana powder under the firm's "special recipe." The group, listed on the Ho Chi Minh Stock Exchange as HAGL, is a big producer of bananas.
"Free-range chickens in the country are normally raised for 2-3 months before being brought to the market. But it takes twice as long for HAGL, so the quality of the meat is better and more competitive. Clean free-range chickens do not eat weight gainer feed," he said.
HAGL also aims to produce one million pigs under the brand name "Bapi Banana Pigs", and is looking for partners to expand this business line and that of pork products.
The group launched the "Bapi Banana Pigs" product in March. In the first seven months of the year, it sold 106,000 pigs or about 500 pigs a day, earning VND584 billion ($24.94 million).
It expects the number of pigs sold in the second half of the year to double that of the first six-month figure.
Company leaders expect revenues from bananas, pigs and chickens to boost large cash flows for HAGL to repay debts and expand its business.
HAGL is implementing a plan to issue 162 million shares through private placement at VND10,000 ($0.43) per share.
The group recorded an after-tax profit of VND531 billion ($22.7 million) in the first six months of the year, 66 times higher than the same period last year. The figure, equivalent to 47% of the year's plan, is a record high since 2018.
Its revenue reached VND1,867 billion ($79.81 million), the highest for the semi-annual period since 2019. Of this, the main source of income still came from fruit trees, bringing in VND1,094 billion, accounting for 59%.
HAGL had incurred a loss of nearly VND4,000 billion ($170.8 million) as of this year's second quarter, according to its consolidated semi-annual financial report audited by E&Y.
This indicates the existence of "a material uncertainty which may cast significant doubt" on the group's ability to continue as a going concern, the auditor noted in the report.
However, the auditor added that HAGL has made a plan to ensure continuous operations over the next 12 months that includes cash flows generated from liquidation of some parts of its financial investments, collection of debts from partners, private placement issuance of shares, loans from commercial banks and ongoing investment projects.
The State Securities Commission recently fined HAGL a sum of VND245 million ($10,470) for violations related to transactions with shareholders and information disclosure.
On the Ho Chi Minh Stock Exchange, the HAG shares price hit VND12,750 ($0.54) per unit at the closing session on August 26.