Three Vietnamese mainstays in Asia's 50 best street foods
Thu, August 25, 2022 | 12:00 pm GTM+7
The banh mi (Vietnamese sandwich), pho (noodle soup) and ca phe sua da (iced milk coffee) have been named among Asia's 50 best street foods by U.S. cable news channel CNN.
Banh mi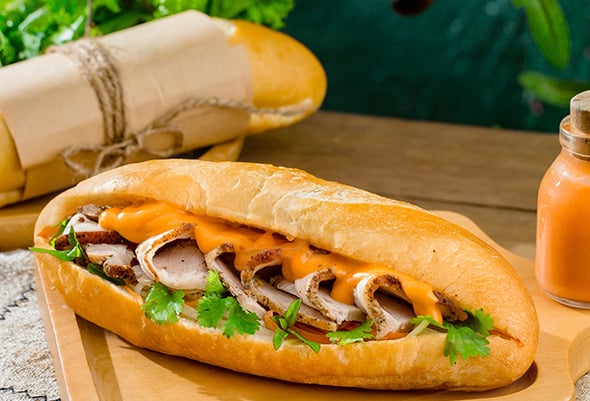 CNN's Kate Springer called the banh mi "a uniquely Vietnamese creation".
"Like many foods on this list, the ingredients will vary from north to south and east to west. Still, a classic combination includes pork, pickled vegetables, coriander, chili and a healthy smear of pâté sandwiched by a crispy, fluffy baguette," she wrote in an article published Wednesday.
In May, CNN Travel had selected the banh mi in its list of 23 best sandwiches in the world. It is a popular local dish "typically sold from food carts on nearly every street corner in Ho Chi Minh City and across the nation, with the dish even being widely loved beyond the country's borders."
In July, readers of The Travel, a Canadian travel site, chose the banh mi as one of the world's top 10 best.
The Vietnamese sandwich was ranked second in a recent essay by foodie Richard Johnson on the world's best street food carried by UK national broadsheet The Guardian.
The piece described a light baguette grilled over coals. "After a smear of mayonnaise and a dollop of pate, the crispy shell is filled with meat, crunchy pickled vegetables and fresh herbs. It is then typically seasoned with a few drops of soy sauce and a spicy chili condiment."
Pho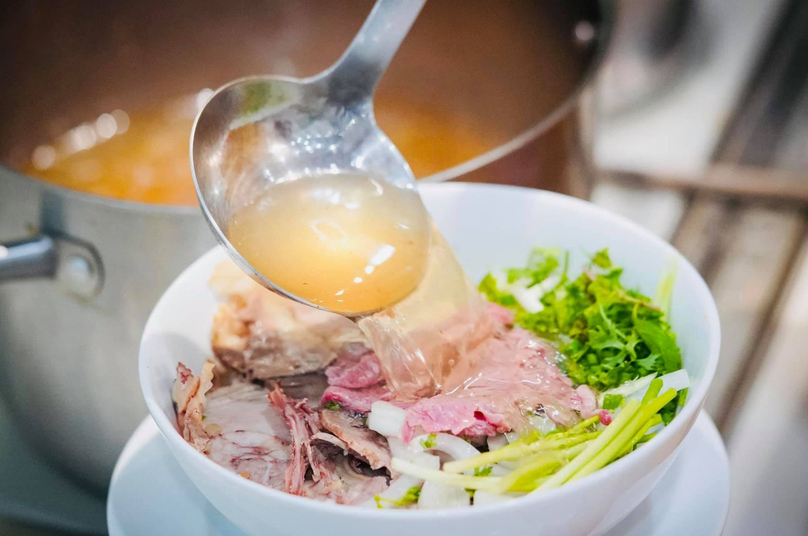 Springer wrote: "Few street foods can compete with the international fame of pho."
"Roadside stalls and cafes serve up bowl after bowl of this hearty noodle soup, which is known for its aromatic and nuanced broth, springy rice noodles and tender protein (usually beef or chicken)."
The noodle soup is "typically served alongside a selection of fresh garnishes, like herbs, bean sprouts, lime, chili sauce and chili slices so you can tailor the noodle soup to your liking."
Pho has received rave reviews from global travel magazines for decades, and no visitor to Vietnam fails to mention it. Vietnam's signature dish was ranked fifth in the world by The Travel readers in July.
In 2021, CNN named pho bo (beef noodle soup) second on the list of 20 best soups in the world. The cable news channel described it as a bowl of flat, soft rice noodles dipped in a fragrant beef or chicken broth flavoured with condiments.
In 2018, major American travel guide book publisher Lonely Planet recommended it as one of the best hangover cures on the road. The U.K.-based travel site Rough Guides also named pho among the world's 15 best foods that are easy on the pocket.
Ca phe sua da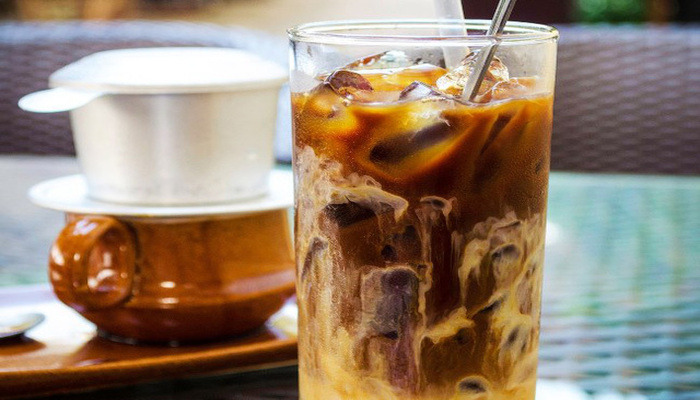 Springer said that served by street vendors and cafes alike, "cà phê, as it's known in Vietnam, can be enjoyed many ways - drink it black, with condensed milk, a touch of sugar or mixed with coconut milk."
Visitors can "sit down and make new friends on a plastic stool or keep exploring with your chilled refreshment in hand".
The other food destinations in CNN's list are: Sri Lanka, Malaysia, Taiwan, Pakistan, Hong Kong, Singapore, Thailand, Bhutan, Bangladesh, Indonesia, the Philippines, India, mainland China, Maldives, Laos, Mongolia, South Korea, Brunei, Myanmar, Cambodia, Nepal and Japan.