Vietnam among 6 best destinations for foodies
Mon, August 22, 2022 | 11:27 am GTM+7
Vietnam was named among the six best destinations for foodies by Scotland's popular flight booking platform SkyScanner, with "a perfect bowl of pho for less than £1 and a local beer to wash it down with for about 50p".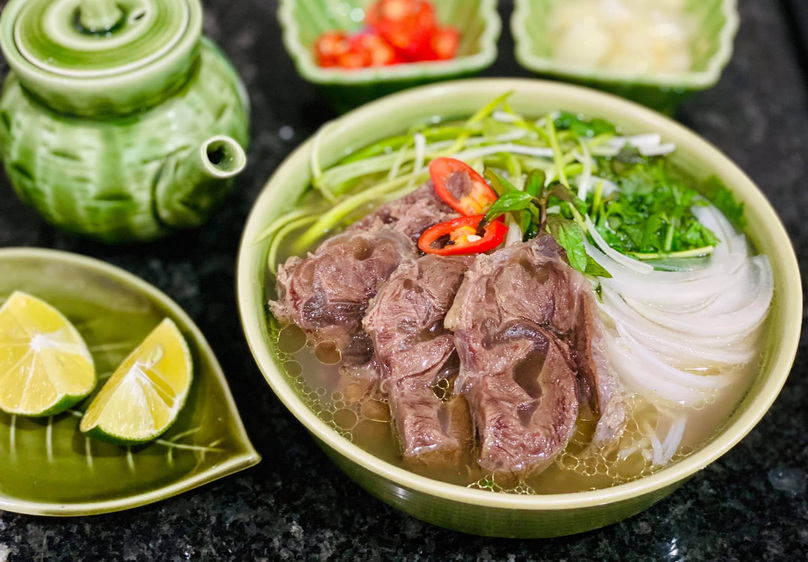 "If you've ever tucked into a steaming bowl of pho, you'll understand why foodie travellers fall in love with Vietnam. The food is irresistible - we're talking pillowy banh mi stuffed rolls and soft, fresh summer rolls filled with shrimp and mint leaves," the flight booking platform wrote.
"After you've raided the street food stalls of Hanoi, take an hour-long domestic flight to the lesser-known foodie capital of Hội An, where Chinese, French and Japanese influences combine to create a unique take on Vietnamese cuisine," it commented.
Pho is a bowl of flat, soft rice noodles dipped in a fragrant beef or chicken broth flavoured with condiments. Banh mi is a light baguette grilled over coals and filled with meat, pate, crunchy pickled vegetables and fresh herbs, with a smear of mayonnaise and a spicy chili condiment.
The other destinations in the list are Mexico, India, Thailand, Nepal and Singapore.
"In the countries on this list, street food is king, eating out is the norm, and varied climates and native spices create mouth-watering worlds of food just waiting to be explored (and devoured).
"Food is fundamental to experiencing a new culture, making new friends and getting under the skin of a new place. If you're a foodie, you'll want to try just about everything - without worrying about blowing your budget," SkyScanner added.
Vietnam is known as "a paradise" for street food lovers, receiving rave reviews from global travel magazines for decades.