Truong Thinh Group to build world-class golf course in Quang Binh
Tue, August 23, 2022 | 3:57 pm GTM+7
Truong Thinh, a group specialising in construction and tourism services, will spend VND800 billion ($34 million) building a world-class golf course in Quang Binh province, central Vietnam.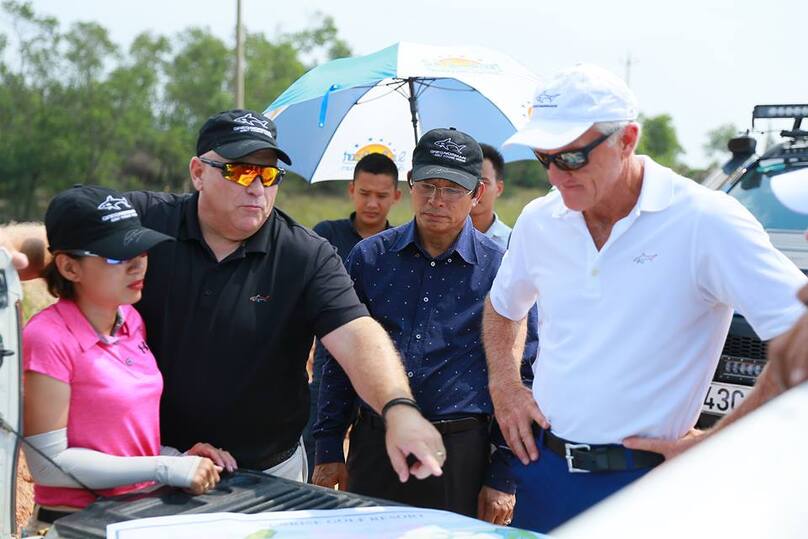 Covering a total area of 165.74 hectares in Bao Ninh commune, Dong Hoi town, the Bao Ninh Truong Thinh golf course is designed to have 36 holes meeting international standards as a highlight to attract domestic and foreign tourists.
Of the total investment capital, VND120 billion ($5.12 million) will come from investor equity, and the remainder from other sources.
The People's Committee of Quang Binh recently leased the group 10.9 hectares of land for 50 years to implement the project, which had its investment plan approved by the Prime Minister in July 2020.
Earlier in 2018, Truong Thinh Group signed a design contract for the golf course with The Great White Shark from the U.S.
Truong Thinh was established in 1994 with an initial charter capital of VND4.5 billion, which now stands at VND2.6 trillion ($111 million).
It is one of the two construction giants in Quang Binh province, with many major projects in tourism, transport and hydropower. Besides the planned 36-hole golf course, the group is investing in a number of tourism projects including a resort in Kim Thuy commune, Le Thuy district; the Dolce Penisola Quang Binh six-star hotel project and a new urban area, both in Bao Ninh commune.
South-Korea backed D&N Group in March disclosed its intention to invest around VND6,000 billion ($258.43 million) in a 600-hectare urban resort and golf course complex in the central province of Ha Tinh.
Vietnam's BRG Group is seeking in-principle agreement for a 72.56-hectare golf course project in Quang Xuong district, the central province of Thanh Hoa.
Vietnam's largest steel maker Hoa Phat Group is awaiting Hai Duong province's green light to survey an international golf course and ecological urban construction project. It will span the two districts of Gia Loc and Ninh Giang in the northern province.
Golf in Vietnam continues to evolve at a rapid pace with exceptional new courses added regularly. The country is home to many multi-award golf courses and hotels including Ba Na Hills Golf Club, The Bluffs Ho Tram Strip, and KN Golf Links.
According to the Vietnam Golf Association, the number of players in the country is estimated to exceed 100,000, with 30,000 playing at least twice a month.