Vietnam among Asian economies most capable of breakthroughs: Kusto Group founder
Fri, August 19, 2022 | 11:56 am GTM+7
Vietnam is one of the Asian economies most capable of making breakthroughs, says Yerkin Tatishev, founder and chairman of Kusto Group, a Singapore-headquartered conglomerate.
The Kazakhstan businessman recently returned to Vietnam after a three-year pandemic-related hiatus to get updates on the market and boost investment opportunities for the group.
"I could see outstanding changes in different aspects in Vietnam. Vietnam is one of the Asian economies most capable of making breakthroughs," he told local media after spending 10 days travelling to many localities and holding talks with state agencies, businesses and partners.
Founded in 2008, Kusto Group operates in nine countries in the fields of agriculture, oil and gas, building materials and real estate.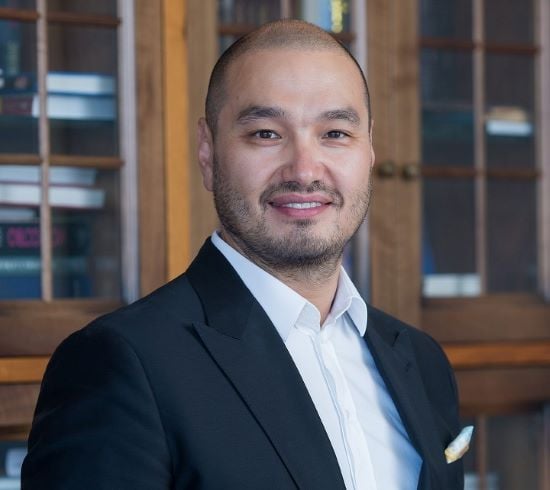 He said Kusto would begin "a new chapter" in Vietnam, making more investments in the time ahead. He did not give a specific number, only saying it would amount to hundreds of millions of U.S. dollars.
After Kusto began investmenting in Vietnam in 2005, it quickly gained success with 10 big deals, including those with construction giant Coteccons, Gemadept Logistics and others operating in real estate, construction, building materials, transportation, logistics and retail.
The group's accumulative investment in Vietnam to date has topped $1 billion. One of its investments is Diamond Island, a riverfront project that offers 360-degree views of the Saigon and Giong Ong To rivers at the center of Ho Chi Minh City's District 2, with total capital of $500 million.
Many of the group's projects have exceeded expectations, Tatishev said, expressing confidence that given his 15-year experience in Vietnam, Kusto would be more successful with its new plans.
Tatishev said he was excited about the Vietnamese government's ongoing program of building one million social apartments and wished to play a part in the initiative.
A large-scale social housing project would cover up to hundreds of hectares, much larger than middle and high-end equivalents rolled out by Kusto in Vietnam, providing a big business opportunity.
However, investing in social housing was not easy, he noted, as low selling prices were among the reasons for the lack of interest among domestic property firms.
Apart from social housing, Tatishev also expressed interested in infrastructure and renewable energy projects, including those expanding the HCMC-Trung Luong and HCMC-Moc Bay expressways.
He said Kusto might join hands with Coteccons in infrastructure projects in the form of the public-private partnership (PPP) in the time ahead, adding that discussions on the cooperation would be held in the coming months.
For Tatishev and Kusto, Coteccons has remained a special name. Bolat Duisenov, chairman of the Coteccons board of directors and CEO of Kusto Vietnam, admitted that the most challenging deal in his investment path happened with the Vietnamese construction company.
Kusto acquired 10.4 million shares in Coteccons 10 years ago for $25 million. Its current ownership in the construction heavyweight is 17.6%.
Differences had cropped up relating to business governance, but the new chapter in Kusto's investment journey in Vietnam would also herald a new chapter in Kusto-Coteccons cooperation, Tatishev added.
Coteccons has invested in a large number of projects, but this number remains very small compared to what Kusto and Coteccons would do in the future, the businessman asserted.
Coteccons announced on August 5 the appointment of Vo Hoang Lam as its new general director after leaving the position vacant for 18 months.