Vietnam keeps up with rising Asian wealth: HSBC
Fri, August 19, 2022 | 4:33 pm GTM+7
Over two million Vietnamese adults would own at least $500,000 each by the end of the decade, surpassing even Singaporeans, HSBC said in a new report.
According to the global bank's "The Rise Of Asian Wealth" report, Singapore's wealth is growing fast but that of its neighbors is also growing. By 2030, the number of adults in Asia with a net worth of over $250,000 could reach 350 million.
In India, that number will triple to 60 million, while more than two million Vietnamese adults would have at least such big assets.
According to the annual 2022 Wealth Report released by Knight Frank this March, the number of ultra-high-net-worth individuals in Vietnam with at least $30 million in assets would increase by 26% to more than 1,500 by 2026. In four years, Vietnam would have 25,812 high-net-worth individuals (UHNW) with liquid assets of at least $1 million, according to the UK property consultancy.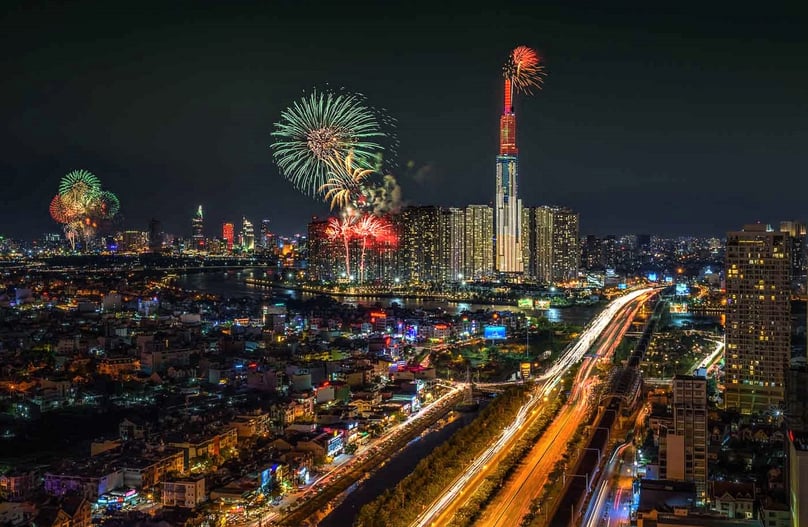 HSBC, for Asia-Pacific until 2030, said in its "The Rise Of Asian Wealth" report that over 13% of Singaporeans would be worth $1 million or more in the next eight years, surpassing the proportion of millionaires in the U.S., China, and 12 other Asia-Pacific economies.
The bank predicts that only 8.8% and 4.4% of U.S. and Chinese adults, respectively, would be millionaires by 2030. Among Asian economies, Australia would rank second to Singapore with around 12.5% of its adult population as millionaires by that time, while Hong Kong would come third with 11.1%.
In 2021, Singapore saw 7.5% of its adult population have a wealth of at least $1 million (S$1.38 million), and this ratio would rise to 9.8% by 2025, and then to 13.4% by 2030, the report said.
The study looked at resident population that comprises citizens and permanent residents.
Singapore's share of adults with a wealth of at least $250,000 would rise to 67% by 2030, second to Australia's 70.8%, said the report.
HSBC said the growth of millionaires in Asia would continue through 2035, with their projected share reaching 17% for Singapore, ahead of 15.1% for Australia, and 14.6% for Hong Kong.
However, in absolute terms, the countries with large populations will continue to lead the regional league of millionaires.
The number of adults with a wealth of at least $1 million in China was 17.1 million in 2021. HSBC said that number would rise to 50.4 million by 2030. The number of Singaporean millionaires would rise over the same period from 400,000 to 700,000.
"An account of Asia's growing wealth also shines a light on the societal resources that are ultimately available to lift millions more out of poverty," Frederic Neumann, HSBC's chief Asia economist, said in the report.
"After all, the region is hardly short of capital, even if this is unevenly distributed, both between and within economies," he added.
Japan accounted for over half of the wealth held in the region in the years following the global financial crisis. But by 2021, China's share climbed to 46% while Japan's ratio has fallen to a quarter, the report said. However, excluding Japan, Asia's financial wealth is still lower than that of the U.S. at around $100 trillion.
Neumann forecast that "given current trends in per capita income growth, wealth in Asia ex-Japan could surpass that in the U.S. by 2025."