Vietnam to import 8,000 MW of electricity from Laos
Sun, September 11, 2022 | 8:14 am GTM+7
Vietnam is set to import at least 3,000 and 5,000 megawatts of electricity from Laos in the 2020-2025 and 2025-2030 periods, respectively as per a memorandum of understanding (MoU) between the two governments.
Executives of Vietnam Electricity (EVN) and Electricite Du Laos (EDL), the two main operators of electricity generation and transmission in the two countries, had a meeting in Hanoi on Thursday to discuss details.
The two sides agreed to soon sign an MoU on the cooperation and continue boosting ties.
EVN, the biggest electricity producer and sole power distributor in Vietnam, currently provides electricity to nine locations in the Vietnam-Laos border areas, with an annual power sales of 50 million kWh, supporting livelihoods across Laotian localities.
The Vietnamese state utility has so far inked 18 power purchase agreements (PPA) to buy electricity from 23 projects in Laos. Hydropower from Laos is stable and independent of climate and weather, which can help Vietnam ease problems stemming from the instability of renewable energy and boost its transition to green energy.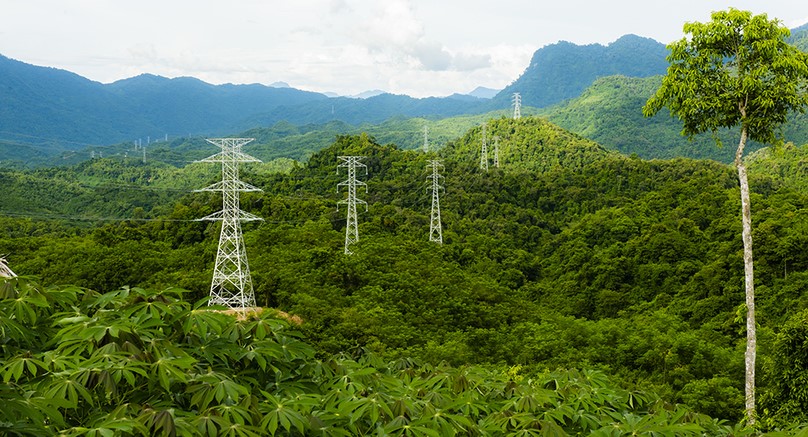 Earlier in April, Vietnam's Ministry of Industry and Trade and Laos' Ministry of Energy and Mining agreed to enhance power supply by pushing investments and construction of transmission lines between the two nations. They also consented to enhance the efficient and economical use of electricity and proposed the two governments greenlight higher power supply per the demand and capacity of both countries.
In its latest report on the national power development plan (PDP VIII) submitted to the government in early August, the Ministry of Industry and Trade said the PDP VIII for the period 2021-2030, with vision until 2045, should see coal-fired power reduced to 37,467 MW, or 25-31% of total capacity by 2030, and about 10% by 2045.