Vietnam universities, USAID partner in higher education development
Tue, August 2, 2022 | 4:05 pm GTM+7
The U.S. government, through its international development agency USAID, has launched a five-year, $14.2 million partnership with three leading Vietnamese universities.
It is part of the Partnership for Higher Education Reform, announced by U.S. Vice President Kamala Harris last fall in Hanoi. Accordingly, USAID will collaborate with universities, key government officials, and industry partners to strengthen higher education in Vietnam.
The three domestic universities are Vietnam National University-Ho Chi Minh, Vietnam National University-Hanoi, and the University of Danang.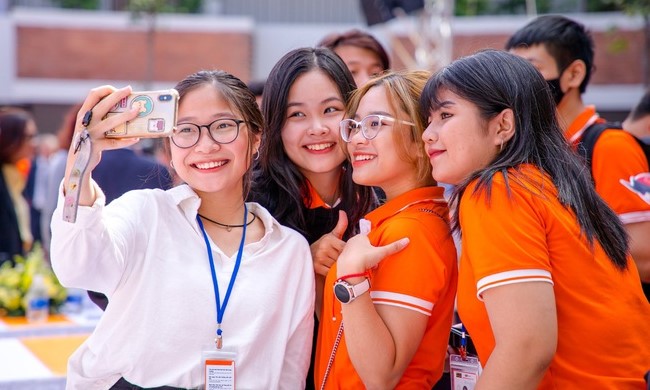 In the new program, kicked off Monday in Hanoi, U.S. partner Indiana University will work with Vietnam's three largest universities to improve their academic quality, enhance institutional governance, and enable them to serve as models of modern higher education across Vietnam.
The partnership will drive socio-economic development by benefitting more than 200,000 students and equip them to thrive in an increasingly competitive global market, USAID said.
"The United States is a committed partner in supporting the success and long-term sustainability of Vietnam's higher education institutions," said U.S. Ambassador Marc Knapper during remarks delivered at the launch event.
"Through this partnership, together, we will collectively improve the quality and market-relevance of higher education to drive lasting growth," he added.
The partnership will work to achieve three objectives for the universities: increase sustainability and autonomy; improve academic quality; and strengthen research and innovation capacity.
Core activities will strengthen university governance and financial systems, provide faculty training in the design of state-of-the-art courses, facilitate research collaborations, expand research capacity, and develop guidelines and incentives for prosperous partnerships between universities and the private sector.
The Partnership for Higher Education Reform, or PHER, is the product of an extensive consultation process between USAID and the three largest Vietnamese universities, with numerous relevant entities such as the ministries of Education and Training, Finance, Planning and Investment, Science and Technology, Indiana University, and the World Bank.
Industry partners during implementation will include Purdue University, Amazon Web Services, the Vietnam Chamber of Commerce and Industry (VCCI), among others.