Vietnam-Vladivostosk-Moscow railway, sea route inaugurated
Thu, September 8, 2022 | 3:38 pm GTM+7
A transport route connecting a sea route between Vietnam and Russia's largest port Vladivostok with a railway between Vladivostok and Moscow, was inaugurated Tuesday.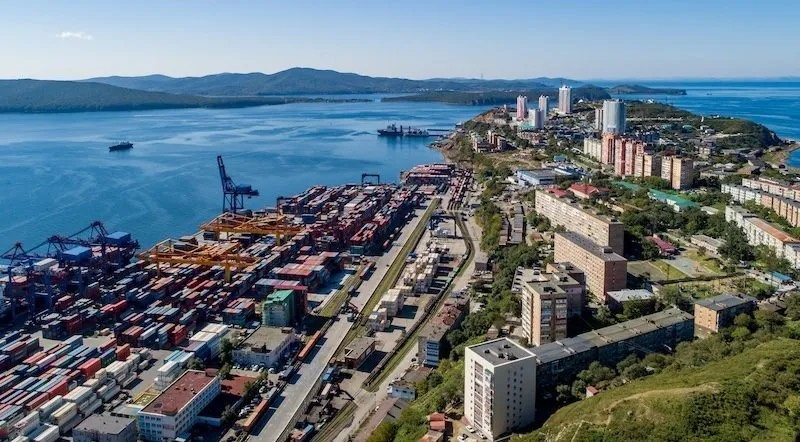 The linkage between the sea route and railway would quicken customs clearance, boosting import-export activities between the two nations.
The route would reduce transport time and streamline administrative procedures for goods transport between Vietnam and the western part of Russia, Russian Railways CEO Oleg Belozerov said at the inauguration ceremony.
FESCO Transportation Group, a major intermodal transport operator in Russia, has transferred 5,000 containers via the Vladivostok-Vietnam sea route, said company president Arkady Korostelev.
He added that the firm plans to improve the transfer frequency on this route, launched in May, connecting major ports in Vietnam's Haiphong city and Ho Chi Minh City to Vladivostok.
Trade between Vietnam and Russia declined 26.17% year-on-year to $2.23 billion in the first seven months of the year, according to Vietnam Customs.
In 2021, two-way trade reached $7.2 billion, a record-high, said Vietnamese trade counselor to Russia Duong Hoang Minh. Of this, Vietnam's export revenue to Russia reached $4.9 billion, up 25.9% year-on-year.