Vietnam willing to facilitate Qualcomm chip making: deputy minister
Thu, September 1, 2022 | 1:23 pm GTM+7
Vietnam's willing to create best conditions for U.S. wireless technology giant Qualcomm to build chip research, development and testing facilities in the country, said Deputy Minister of Information and Communications Pham Duc Long.
Long gave the assurance to Oh Hyung Kwon, Qualcomm senior vice president and president of Asia-Pacific, at a meeting in Hanoi early this week.
The deputy minister said Vietnam was becoming a global center of electronic chip production with a high-quality, affordable workforce of over 5,000 engineers. The country is now home to 20 electronic chip producers, he noted.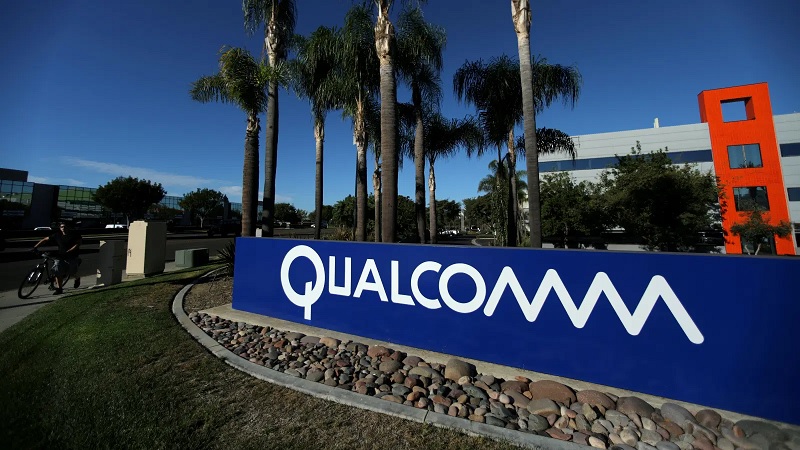 Long asked Qualcomm to help Vietnam train its workforce in electronic chip and semiconductor fields, especially via cooperation with universities and research facilities.
The U.S corporation was also asked to cooperate with Vietnamese partners likely to use Qalcomm chips in Vietnam like telcos VNPT and Viettel as well as BKAV and Xelex which are engaged in manufacturing tablets, laptops and cameras.
The executive said Qualcomm wished to further cooperate with the ministry in digitalization, leveraging Industry 4.0 and human resource training. He said the company was willing to share its experience in the production of chips; and also provide advice on building legal frameworks on digital industry.
In May, military-run Viettel and Qualcomm announced they would cooperate in developing 5G solutions using the world's most modern technologies. The Vietnamese telcom will use the U.S. giant's solutions and platforms in developing 5G base transceiver stations (BTS).
Viettel is one of four global partners of Qualcomm in developing and using new-generation 5G chipsets, according to the Vietnamese telcom giant.
Last week, Qualcomm and Samsung hosted a conference on accelerating 5G in Vietnam. Samsung Electronics Vietnam (Samsung Vina) president Kevin Lee said at the forum that strategic cooperation between the two giants can take digitalization in Vietnam to new heights, bringing super high-speed experiences to users in the future.
The information ministry is finalizing a draft strategy on Vietnam's digital industry until 2025, with vision until 2030. It is also boosting a "Make in Vietnam" approach towards making the country one that can master technologies and manufacture products for both domestic use and export, Deputy Minister Long said.
Viettel, Vietnam's biggest telecom group, is seeking the prime ministerial okay to make chips for domestic and overseas markets.
The group metioned its proposal in a meeting with Prime Minister Pham Minh Chinh on August 16 amid the global shortage of chips, which has impacted across-the-board sectors and developed countries boosting chip production for national security.