Viettel Group unit scores $17 mln green loan for data center
Wed, August 31, 2022 | 2:49 pm GTM+7
Information technology infrastructure developer Viettel IDC has secured a loan facility of VND400 billion ($17 million) from HSBC Vietnam to build a data center in Hanoi.
This transaction, with a five-year term, will help the subsidiary of Vietnam's top telco Viettel in purchasing equipment and machinery for the development of the data center.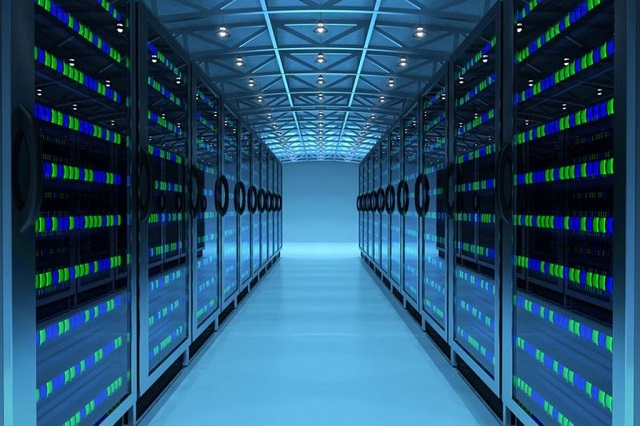 Viettel IDC will use the funding to buy internationally standardized devices and systems to optimize the center's electricity consumption, and realize its goal to manage this center's power usage efficiency (PUE) more sustainably and go under the global industry average PUE figure of 1.5.
To be able to obtain this green financing, Viettel IDC has completed the bank's stringent credit approval and management process for sustainable financing. The process was overseen by the HSBC Asia Pacific Sustainable Loans Committee.
The trade facility must also meet the high standards listed under the International Green Loan Principles, jointly issued by Loan Market Association and Asia Pacific Loan Market Association. The standards include four core components: use of proceeds, project selection and evaluation, management of proceeds and reporting.
HSBC Vietnam CEO Tim Evans said this green funding highlights how his bank and Viettel IDC have a shared vision for sustainable development, carbon neutrality and helping Vietnam on its transition to net zero.
"This transaction highlights HSBC Vietnam's commitment to help arrange up to $12 billion of green financing for Vietnam, and underlines HSBC's ongoing mission to support the evolution and growth of Vietnam and Vietnamese companies."
The deal marks HSBC Vietnam's first step in accompanying the country's digital infrastructure sector in the green journey.
Data centers consume a great deal of energy and resources globally, which many organizations seek to cut back on with the goal of reaching net-zero carbon emissions. According to the International Energy Agency, data centers consume about 1% of global electricity demand, accounting for 0.3% of all global carbon dioxide emissions.
In the Uptime Institute Global Data Center Survey 2021, which collected responses from over 800 data center owners and operators, around 80% and 70% of respondents, respectively, indicated that they track IT or data center power consumption and PUE for their corporate sustainability purposes.
The need to improve sustainability in data center operations and in the digital infrastructure sector is undeniable, and will definitely contribute significantly in the fight against global warming for a better, greener world for future generations, HSBC says.
Viettel Group plans to build a data center in Ho Chi Minh City, aiming to invest VND6 trillion ($261 million) in the project described as the nation's largest. The outlying districts of Cu Chi and Hoc Mon have been selected to house the project, but the state-run group has not unveiled project specifications or timelines.
Earlier this August, leading Vietnamese multi-business corporation REE secured a green loan of VND900 billion (almost $38.5 million) from HSBC Vietnam to complete its E-Town 6 building in HCMC.
The high-rise office building had earned the LEED Platinum certification for its sustainable design. LEED (Leadership in Energy and Environmental Design), created by the U.S. Green Building Council in 2000, is the rating system that assesses buildings based on its cost-saving, efficiency improvement, lower carbon emissions and healthier places, with LEED Platinum the system's highest level.