Telecom giant Viettel eyes chip production amid global shortage
Wed, August 17, 2022 | 2:49 pm GTM+7
Military-run Viettel, Vietnam's biggest telecom group, is seeking the prime ministerial okay to make chips for domestic and overseas markets.
Viettel metioned its proposal in a meeting with Prime Minister Pham Minh Chinh Tuesday amid the global shortage of chips, which has impacted across-the-board sectors and developed countries boosting chip production for national security.
The giant also proposed the Prime Minister assign it some missions to safeguard national security, showing "a pioneering role of a state-owned company in the high-tech national defense industry and cybersecurity".
It proposed permission to research green energy technology and modernisation of transport and logistics and establishing a venture capital fund to invest in startups and innovations.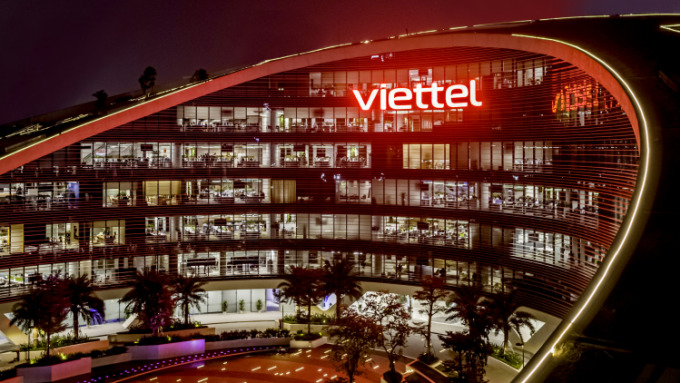 In response, PM Chinh ordered Viettel to research and produce chips to assist the country's national digitalisation and development of a digital government, digital economy and digital society.
He set other tasks for Viettel, including participation in construction of a national database, cybersecurity enhancement, logistics, e-commerce, and others.
Viettel was required to conduct outbound investments in a careful and efficient manner, in order to contribute to the peace, cooperation, and development of Vietnam's partnerships with other nations.
Other tasks comprise of pushing socioeconomic-defense development in needy areas; participating in energy transition, green energy, green economy, adaptation to climate change; human resource development; and administrative reform.
Viettel is among the biggest conglomerates in Vietnam and the leading firm in telecommunications. It is also engaged in information technology solutions; digital services; research in high-tech production; e-commerce and logistics.
Viettel is a telecom brand with the biggest value in Vietnam and in Southeast Asia. It was in 10th position in Asia and 18th in the world among telecom companies in terms of value in 2022, according to the group.
It has been investing in 10 overseas markets, home to 260 million people, in three continents. Of the ten, seven are bringing in profits for Viettel with a total cash flow of about $250-350 million per year. So far, Viettel has recouped $900.3 million, or 62% of its total outbound investments.
Viettel reported a pre-tax profit of VND26,600 billion ($1.14 billion) in the first half of 2022, up 21.7% year-on-year, a four-year record high.
The group achieved a consolidated revenue of VND79,700 billion ($3.41 billion) during the period, a 6.6% rise. Its service revenue reached nearly VND72,000 billion ($3.08 billion), up 11.6% over the same period last year.
In Vietnam, Viettel retains its number one market share of 54% in terms of mobile subscribers and over 40% for FTTH (fiber-to-the-home) fiber internet subscribers.
Its overseas telecom segment grew at nearly twice the global rate. Service revenue expanded in all its overseas markets during January-June. Of these, nine markets had double-digit growth, including Movitel (Mozambique) at 38.6% year-on-year, Mytel (Myanmar) at 79.6%, Natcom (Haiti) at 28.6%, Lumitel (Burundi) at 22.4%, Telemor (Timor Leste) at 15.9%, and Halotel (Tanzania) at 14.2%.