Vietnamese firm ups solar module supply to US energy developer
Thu, September 8, 2022 | 1:58 pm GTM+7
American solar energy developer Origis Energy said Thursday it has signed an additional purchase order for more than 400 megawatts of capacity with Vietnam-headquartered solar module maker Boviet Solar, following a 700 MW agreement the duo signed this July.
Origis, headquartered in Miami, Florida, did not disclose the value of each or both agreements, only saying delivery of all photovoltaic (PV) modules ordered is slated for 2023.
"We are very pleased to build upon our partnership with Boviet, allowing Origis to continue to meet our ever-growing customer demand - a level of demand that will further increase under the U.S. Inflation Reduction Act," Samir Verstyn, the American firm's chief investment officer & chief operations officer, said in a release.
He added: "We appreciate the Tier 1 bankability, corporate stability and quality PV modules Boviet is bringing to the table. The synergy between our two companies serves our customers in the end, and the decarbonization goals in the U.S."
Origis said it will use the Vietnamese producer's bifacial double-glass PV modules for U.S. utility-scale solar projects.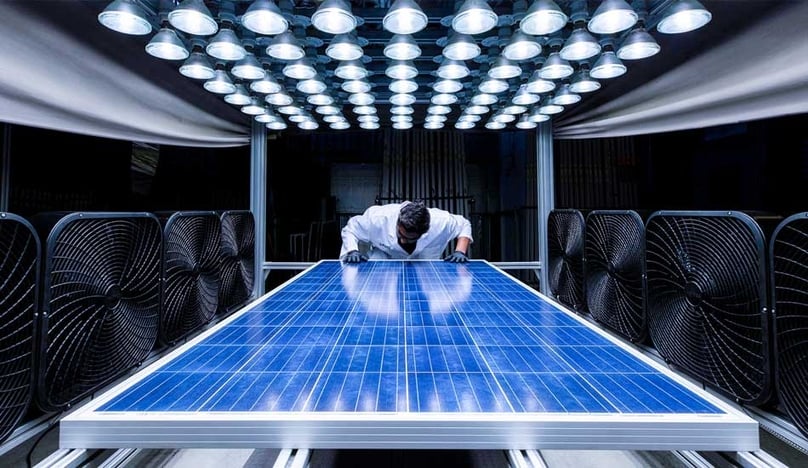 Boviet's bifacial PV modules are designed with better technology in mind, made with robust product components under stringent quality control steps and high-tech manufacturing processes, Origis said.
"PERC [passivated emitter and rear cell], half-cut, multi-busbar, and large cell designs enable Boviet's PV modules to pack more power per module, capture more photons, produce more energy, and provide reliable, dependable system performance under different installations requirements, difficult weather, or environments conditions," the American solar energy developer said in its release.
Boviet's PV modules have been listed on the PVEL Top Performer PV Module scorecard since 2019. PVEL stands for PV Evolution Labs - the leading independent test lab for the downstream solar and energy storage industry.
In addition, Boviet has achieved BloombergNEF's Tier 1 status since 2017. BloombergNEF's tiering system for PV module manufacturers is based on bankability, to help purchasers of modules distinguish between the hundreds of modules available today. To get the Tier 1 ranking, the manufacturer must have provided in-house manufactured PV modules to six different projects that have been non-recourse financed by six different banks over the past two years.
Founded in 2013 in Vietnam, with its global headquarters in Bac Giang province near Hanoi and offices in the U.S. and Germany, Boviet Solar is part of a partnership between Chinese group Boway Alloy and a global Tier 1 solar technology company specializing in making solar cells and modules. Both Boway Alloy and Boviet did not disclose the partner's name.
This June, U.S. President Joe Biden allowed solar cells and modules to be imported to the U.S. from Cambodia, Malaysia, Thailand and Vietnam without risk of tariffs for a 24-month period. The permission came amid concerns about the impact of the U.S. Commerce Department's months long investigation into whether imports of solar panels from the four Southeast Asian nations were circumventing tariffs on goods made in China.