Vietnam's Nutifood acquires 51% stake in Swedish food firm Cawells
Wed, September 21, 2022 | 4:08 pm GTM+7
Vietnamese nutritional products maker Nutifood has acquired a controlling 51% stake in food company Cawells to further improve its Sweden-based ecosystem.
The Ho Chi Minh City-headquartered company announced the transaction late last week but did not disclose the invested amount. The deal was made via the Vietnamese major's Scandinavian subsidiary Nutifood Sweden, expanding its merger and acquisition (M&A) campaign both domestically and abroad.
Cawells started operations in 2015, providing 120 different products from vitamins and minerals, children's products, weight loss and sports training products, advanced special products for well-being and mineral water, according to the company's website.
Nutifood launched in May 2019 its $20-million Nutifood Sweden AB factory in the Scandinavian country. It held a 50% stake, the Backahill Group under Swedish billionaire Erik Paulsson owned a quarter, while Swedish farmer cooperative Skanemejerier Ekonomisk Forening held another quarter. The factory's annual capacity includes 5,000 tons of infant formula and 10,000 tons of baby food.
Also in Sweden, Nutifood operates its Nutifood Nutrition Research Institute, better known as NNRIS, focused on developing European standard nutritional solutions.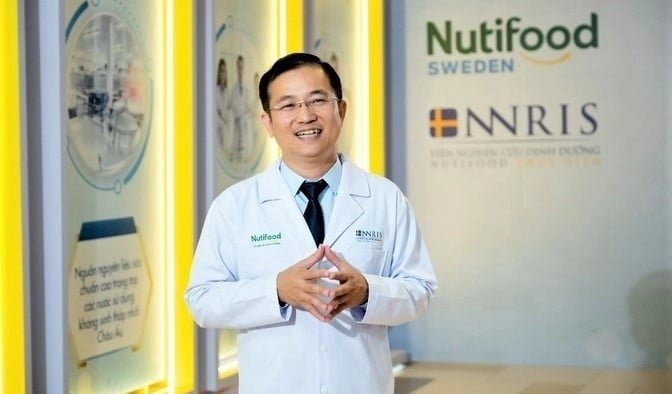 Nutifood was established in 2000 in HCMC. In September 2018, it signed a deal with the Backahill Group to establish a joint venture producing organic milk products.
Two months later, Nutifood joined hands with German group BASF to add advanced human milk oligosaccharide (HMO) into nutritional dairy products for children.
Nutifood announced early 2019 a joint venture with Asahi, the No. 1 baby food brand in Japan, to market Japanese Wakodo-branded products in Vietnam.