Insect protein potential energises Asian pioneers
Wed, September 21, 2022 | 11:58 am GTM+7
Asian insect protein pioneers in Singapore, Vietnam and elsewhere are pinning high hopes on the sector's development potential as a nutritional alternative to feed the growing world population.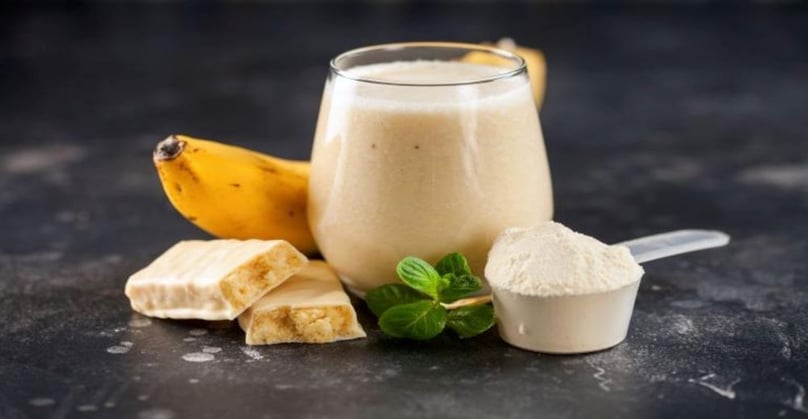 Asia's first industrial insects company, Nutrition Technologies, has closed a $20 million equity round to launch new products and expand into new markets, the Singapore-headquartered firm announced Monday.
The equity round was led by PTT Ventures and supported by Sumitomo Corp., ING Sustainable Investments, Mandala Capital, apart from continued participation by existing investors, namely, Openspace Ventures, SEEDs Capital, and Hera Capital. ING Corporate Finance were consultants for this round.
The proceeds will be used to fund expansion into new markets, launch new products, accelerate research and development, and create new strategic partnerships, said Nutrition Technologies.
"We are increasing production to meet market demand and providing essential ingredients to the domestic agricultural sector, as well as boosting exports by shipping our products to Korea, Japan, Indonesia, Thailand, Vietnam, the Philippines, and Chile. We will also commence shipments to the UK and EU very soon," Nick Piggott, co-CEO and cofounder, Nutrition Technologies, said in a release from Singapore.
Masahito Uno, head of Sumitomo Corporation's life science division, said, "We believe insect protein is one of the most important recent solutions to protein production, contributing to solving various environmental issues and addressing several sustainable development goals. We will utilize our business platform and customer network to promote and expand black soldier fly-derived products."
Hian Goh, founding partner, Openspace Ventures, said: "Nutrition Technologies has led the way in delivering black soldier fly solutions at scale and at a price that is competitive on the global markets. This means they are already providing a viable alternative to existing, less sustainable feed options… Going forward, we have high conviction in their expansion plans."
Mark Weustink, head of ING Sustainable Investments, echoed the sentiments, saying: "Together with our consortium partners, we are also keen on supporting the company in capitalizing on various opportunities in the fast-growing European and Asian markets of alternative proteins."
Entobel, another Singapore-headquartered insect protein firm with production based in Vietnam since 2013, netted a $25 million investment from Vietnam-focused private equity firm Mekong Capital this May. Dragon Capital, one of Vietnam's leading investment firms, joined Mekong Capital in pouring $5 million into the Belgian company.
Sjoerd Zwinkels, Mekong Capital's deal leader for Entobel, explained the firm was one of the world's largest insect protein production companies, starting from a small farm in Vietnam's Mekong Delta to a large industrial facility in Dong Nai province, which borders Ho Chi Minh City.
"They have proven that insect-derived ingredients can be produced on an industrial scale with high quality and cost-effectiveness compared to fishmeal," Zwinkels said in May.
According to U.S. market research firm Meticulous Market Research Inc., the global edible insect market is expected to reach $9.6 billion by 2030, with a compound annual growth rate (CAGR) of 28.3% during the 2020-2030 period.
The growth of this market is driven by growing concern over greenhouse gas emissions by the livestock and poultry industries, the high nutritional value of insects, the environmental benefits of edible insects, rising demand for insect protein in the animal feed industry and the low risk of transmitting zoonotic diseases via the consumption of edible insects.
However, the lack of a standardized regulatory framework, psychological and ethical barriers to consuming insects as food, and the risk of allergies due to insect consumption is expected to restrain growth of this market. However, emerging economies are expected to hold significant growth opportunities for players operating in this market, the research firm said.
At the ThaiFex-Anuga Asia 2022 trade show in Bangkok this May, the insect protein industry received a lot of attention as a potential alternative protein source, with many related innovations winning awards and in-depth interest from both consumers and businesses from various regions across Asia and the Middle East.
A Bangkok Post report quotes Phusit Ratanakul Sereroengrit, director-general of Thailand's International Trade Promotion Department, as saying that the Thai Trade Center's Chicago office has reported continuous growth in insect consumption in the US market.
As a solution to minimize unsustainable practices worldwide, the insect protein sector has received investments totaling nearly $1 billion, but with multiple technological hurdles, few companies have reached industrial scale operations, Singapore-based Nutrition Technologies said.
In a major report released in May 2021, the UN's Food and Agriculture Office dealt with food safety issues regarding edible insects. The report painted an optimistic picture of the insects' increasing use as ingredients in the food industry as well as their potential to influence global sustainability.
However, the FAO also warned that "the benefits of this emerging food source must be weighed against all possible challenges. It urged caution over the overall safety and potential risks, including risks from bacteria, viruses, fungus, parasites and chemicals. It called for a thorough assessment of food safety hazards to help establish appropriate hygiene and manufacturing practices.