Vietnam's 'Wolfoo' howls foul at UK's 'Peppa Pig'
Wed, August 31, 2022 | 7:28 pm GTM+7
Vietnamese firm Sconnect, which runs several YouTube channels for young children including the "Wolfoo" franchise, has sued UK-based owners of the "Peppa Pig" character set, for intellectual property (IP) infringement.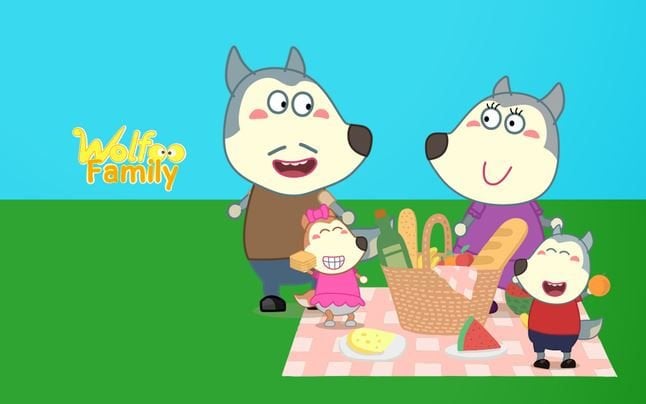 The 450-episode Peppa Pig revolves around Peppa, a sweet but cheeky anthropomorphic female piglet and her family and peers. First aired in 2008, the animated television series is available in a number of European countries and the UK. Its trademark has been registered only in Europe and the UK.
"Wolfoo" which features animated videos about a cartoon wolf and his anthropomorphic friends made its debut in 2018. About 2,500 videos have been produced so far, translated into 17 languages and released on YouTube, social networks, television and other online platforms in many countries.
It has been registered for brand protection in Vietnam, the U.S and Russia and recognized in all 181 member countries of the Berne Convention, an international agreement adopted in 1886 to deal with the protection of works and rights of their authors. Vietnam joined the convention in October 2004.
Sconnect's lawsuit against the two London-based firms, Entertainment One UK Ltd. and Astley Baker Davies Ltd., commonly known as EO, has been filed in the Hanoi People's Court. It accuses EO of illegally using the "Wolfoo" trademark in "Peppa Pig" videos, violating the Vietnamese Intellectual Property Law.
The company wants the court to issue a ruling asking EO to stop the trademark infringement and publicly apologize for its violation in three international newspapers.
Sconnect had submitted a complaint in March to the Vietnam Competition Authority over EO's unfair competition practices, violating the nation's Law on Competition.
The Vietnamese firm, which boasts more than 130 million followers across its YouTube channels and social network accounts, said EO had provided unconfirmed information to Sconnect's partners, damaging the reputation and honor of the firm as well as its "Wolfoo" character set.
EO has also used many tricks to disrupt and suspend Sconnect's business in the digital environment, leading to significant economic losses, estimated at $300,000, to the Vietnamese studio, the firm asserts.
Sconnect has stated that it will also file a suit against EO in September for impersonating the owner of the "Wolfoo" character set and using technical measures to illegally circumvent its IP rights. The acts have violated the Intellectual Property Law.
It was EO that fueled the IP dispute with Sconnect in Russia, alleging that "Wolfoo" was a remake of "Peppa Pig." However, during proceedings at the Court of Moscow, Sconnect presented legal evidence and documents testifying to its IP rights to the "Wolfoo" character set and the cartoon.
EO had to withdraw its suit on July 7 after Russian literature and art experts concluded that the EO experts whose opinions had been pooled for the case did not have enough capability to evaluate and the content of their assessments are beyond their authority. The lawsuit documents and expert opinions that EO had previously sent to the court, therefore, violated relevant Russian Laws, they said.
The Russian experts also affirmed that the "Wolfoo" character set was not a "reworked" version of "Peppa Pig".
The same day, the Court of Moscow officially terminated the civil proceedings, saying EO cannot file a claim with the same accusation against Sconnect in the future.
Sconnect then filed a lawsuit against EO with the Moscow court for compensation.
In a related development, EO filed a lawsuit against Sconnect with the UK High Court in February, which has not been accepted yet. However, EO still went ahead and claimed copyright for "Wolfoo" videos. Furthermore, YouTube accepted it, resulting in significant economic losses for Sconnect, it claimed.
Sconnect is a Vietnamese digital content enterprise that has produced cartoons for children since 2014. Apart from "Wolfoo", Sconnect has developed other animated character sets such as WOA Fairy Tales, Max's Puppy Dog, Tiny - Clay Mixer and WOA Luka.
Tubefilter, a widely-read source for YouTube and online video news, says the "Wolfoo" channel attracts more than 50 million followers and 2 billion views each month, and has reached 30 billion views since its release. It has been named repeatedly in the top 50 YouTube channels with the most views.