Vingroup to develop 'Silicon Valley' in central Vietnam
Sun, August 21, 2022 | 9:11 am GTM+7
Vietnam's largest private conglomerate, Vingroup, plans to establish a "global intellectual connection center - a Silicon Valley" over the next three years in the central province of Khanh Hoa.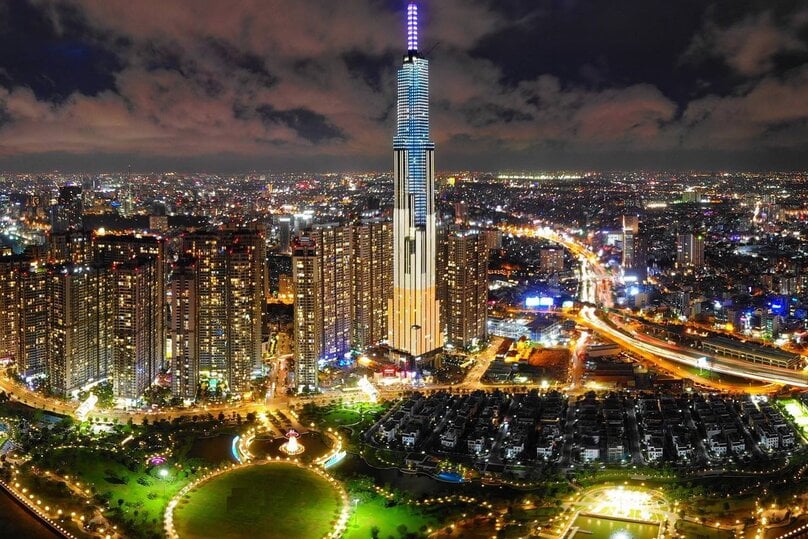 Located in the coastal district of Cam Lam, the center will gather experts who own patents and carry out in-depth studies.
"Vingroup will support experts to develop applications so that Vietnam has a Silicon Valley, where the world's elite gathers," Vingroup CEO Nguyen Viet Quang said Saturday at an online conference on labour market development chaired by Prime Minister Pham Minh Chinh.
In March, Vingroup had said it planned to build a mega urban area in Khanh Hoa's Cam Lam district from June 2023. If approved by the Prime Minister, the project will take shape within two years, with prominent components being a global intelligenve center, medical and education centers, and high-end health care and resort facilities.
The group has 45,000 employees working in three major fields - technology and industry; trade and services; and charity - and the number is expected to increase to 150,000 in the next two years.
Vingroup also has on its rolls nearly 1,000 experts from nearly 20 developed countries around the world. They not only help the group implement research and production activities, but also, more importantly, engage in training and building a contingent of international quality employees.
The group estimates that in the next two years, it will need 100,000 employees, including 20,000 senior personnel with university degrees or higher, 10% of whom will be sent to VinFast factories and business facilities in the U.S. and Europe.
"To build a modern, sustainable and globally integrated workforce in the short term, our approach is to learn at the fastest from the best. In the long term, we will invest in the quality of human resources and education," Quang said.
"Vingroup's journey to go global reflects Vietnam's aspiration to conquer the world and this depends on people. At home, we affirm our brand, quality, prestige and speed, but abroad we are only known as a resilient and persistent country.
"So we should use Vietnamese brains for the foundation of knowledge and the experience of international experts to conquer the world with quality products and brands," he said.
On Vingroup's business plans for the next five years, Quang said they plan to build 500,000 social housing apartments and implement a series of mega construction projects in Quang Ninh, Khanh Hoa, and Ho Chi Minh City. The group will also expand the electric vehicle battery factory in Ha Tinh province's Vung Ang Economic Zone and the electric car complex in Hai Phong city.
For these projects, Vingroup needs to quickly recruit 80,000-100,000 laborers. "We wish to receive support from the government, local authorities, the labor ministry and the education ministry in recruiting and training personnel," he said.
Vinhomes, a subsidiary of Vingroup, is seeking prime ministerial approval to build a VND26,680 billion ($1.14 billion) resort and urban complex in Cam Ranh Bay, Khanh Hoa province.
Vingroup shares are listed on the Ho Chi Minh City Stock Exchange (HoSE) as VIC. The share was priced VND67,900 ($2.9) as the August 19 session closed.
FPT Corporation, Vietnam's leading IT company, is also proposing to develop three complex projects in Khanh Hoa that will include technology facilities, housing areas, resorts and services.