Vingroup subsidiary to buy EV battery separators from Korea's SKIET
Mon, August 8, 2022 | 4:24 pm GTM+7
SK IE Technology (SKIET), a member of South Korea's SK Group, has signed an agreement to supply electric vehicle battery materials to a Vingroup subsidiary.
Under the agreement, SKIET will supply battery separators to Vin Energy Solution (VinES), a firm set up by Vingroup last year to carry out R&D and manufacture batteries for mobility and energy storage applications in support of EV maker VinFast.
SKIET said the deal was signed during a July visit by VinES executives to its headquarters and separator materials factory in South Korea's North Chungcheong province. The execs team included president Pham Thuy Linh and technology strategy director Brian Keith.
Separators supplied by SKIET will be used for VinES's battery production in Vietnam and the U.S.
Earlier this August, VinFast opened the first six of a planned 36 dealerships in California. The Vingroup EV unit is making its debut in California and hopes to expand throughout the U.S.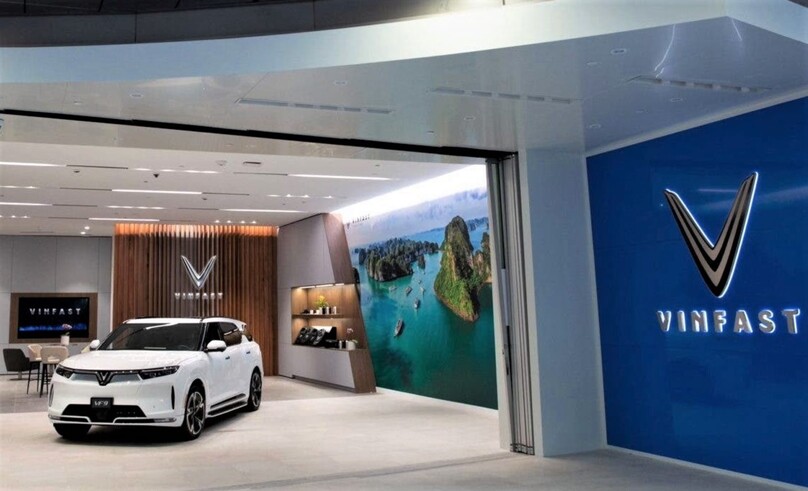 VinFast is also going to build an EV manufacturing and battery complex in North Carolina, with a first phase investment of about $2 billion.
The Vietnamese carmaker secured in mid-July a $1.2 billion incentive package from the state for the project, the first car factory and the largest economic development project in North Carolina's history to date. The complex is scheduled to open in 2024 with a production capacity of 150,000 EVs per year.
VinES is currently supplying made-in-Vietnam batteries for domestically produced VinFast EVs. VinFast plans to make batteries at its North Carolina complex in the future.
SK Group, South Korea's third-largest chaebol and the parent corporation of SKIET, has been strengthening its presence in Vietnam in recent years.
In 2019, SK acquired a 6.1% stake in Vingroup to explore various business opportunities in the fast-growing Vietnamese economy.
Vingroup, listed on the Ho Chi Minh Stock Exchange as VIC, is Vietnam's largest private corporation.