Worst of latest stock market crisis over: top broker
Fri, August 5, 2022 | 8:42 pm GTM+7
Leading securities broker VNDirect says the worst part of the latest crisis to hit the Vietnamese stock market has passed and many growth supportive elements are gradually appearing.
Global inflation is likely to cool down, the U.S. Federal Reserve (Fed) reduces the intensity of monetary policy tightening, and the upcoming Decree 153 will relax some requirements related to corporate bond issuance compared to previous drafts, the firm said in a report.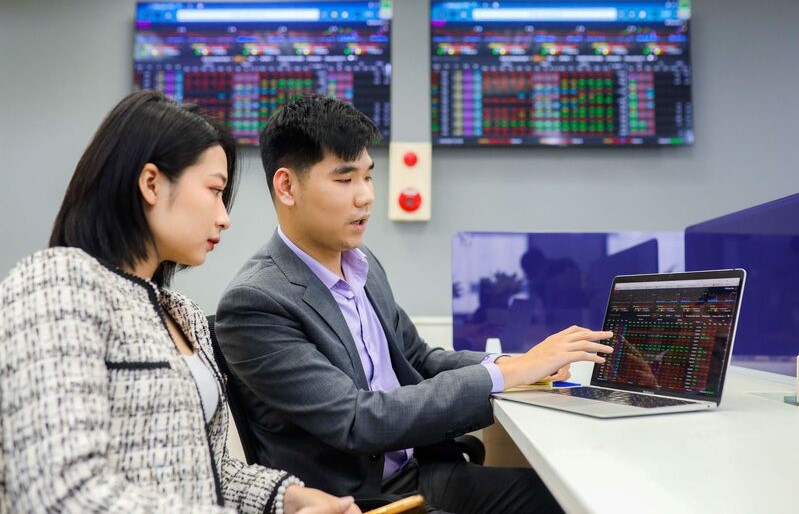 But the market still faces risks including higher-than-expected inflation due to rising food prices. Besides, the USD will continue to strengthen, which will put more pressure on the exchange rate, interest rates and foreign investment in Vietnam, it added.
VNDirect expects the VN-Index to variate within a narrow range of 1,180-1,260 points in August. Liquidity would continue to stay low.
Although there was an impressive recovery chain, VN-Index closed the August 5 session at 1,253 points. The very deep correction from mid-April onwards made the VN-Index's valuation drop to the lowest level in the past five years.
Currently, the market's price to earning ratio (P/E) is 12.5x, 28% off this year's peak and 24% off the 5-year average, according to the broker.
A research on 86 listed companies by another top broker, Saigon Securities (SSI), estimated an average profit growth of 19.6% for 2022 against 2021, and 14.8% for 2023.
"The P/E is 11x for 2022 and 9.7x for 2023," it said in a report sent to clients Friday, adding that the VN-Index would likely be in the range of 1,220-1,300 points in August.
In July alone, Vietnamese individuals opened 195,709 new accounts, down 58% against June, the lowest level in the last six months, according to Vietnam Securities Depository (VSD) data. This figure in May and June was 476,711 and 466,483, respectively.
Domestic institutions opened 81 new accounts in July, down 41% from the previous month and the lowest number since March 2021.
Vietnamese individuals opened over 2.04 million new securities accounts in the first seven months of the year, higher than the combined figure of 2020 and 2021.
The total number of securities accounts of domestic investors, both individual and institutional, as of the end of July reached more than 6.3 million, equivalent to more than 6.4% of the population.
According to the development strategy devised for Vietnam's stock market (until 2030 with vision extended to 2045), the number of Vietnamese investors will reach 5% of the population in 2025 and 8% by 2030.