60-year-old industrial park near HCMC to become urban, administrative zone
Thu, August 18, 2022 | 12:55 pm GTM+7
Dong Nai has decided to turn the 60-year-old Bien Hoa 1 Industrial Park into a township that will house the southern province's new administrative hub.
The industrial park (IP), developed by Sonadezi Corporation in 1963, is a 45 minute drive from Ho Chi Minh City. It has for decades played an important part in promoting socio-economic development in Dong Nai and the southern region, but the aging compound has been identified as a major factor polluting the Dong Nai River, a source for both Dong Nai and HCMC water supply plants.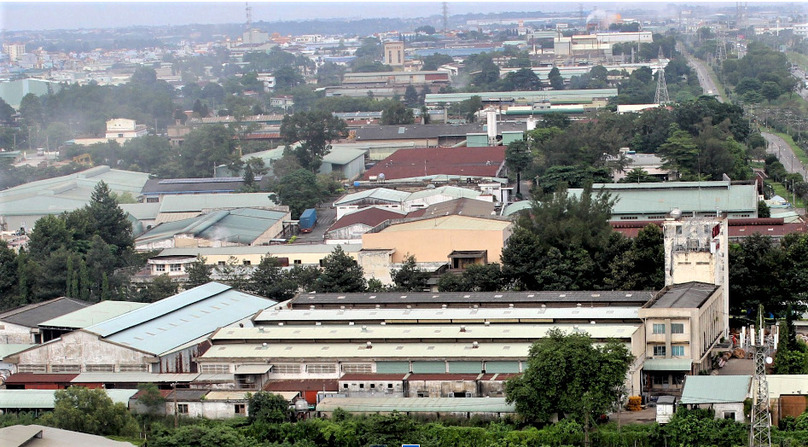 In 2009, the central government agreed in principle that the IP would be converted to an urban area with commercial and service facilities. However, legal procedures and making the necessary financial arrangements have prolonged the conversion until now.
As per the latest provincial decision on the IP's future, authorities have set this year-end as the deadline for all tenants to move out of the IP.
As planned, the new township will cover about 330 hectares, with 290 hectares for the Bien Hoa 1 Urban, Trading and Service Area project, and 40 hectares for the new provincial administrative center.
As for the first sub-project, after the tenants move out, auctions will be held for land plots and the proceeds used for project development.
Dong Nai, a manufacturing hub, is Vietnam's first province to convert an IP into a township, and the provincial Department of Planning and Investment estimates the project would cost some VND800 billion ($34.2 million).
In addition to the key project, the province will reclaim land that has already been allocated to 95 projects – about 650 hectares in all – and used mainly for building schools, offices, bridges, roads, resettlement areas and urban areas.
In HCMC, authorities are considering converting Tan Thuan Export Processing Zone into a complex of high-tech, service, and residential developments.
Tan Thuan EPZ was established in 1992 in HCMC's District 7 as Vietnam's first export processing zone, creating a new model for boosting industrial development in the country.
The EPZ's current status is reportedly no longer suitable to the district's development orientation as the zone is causing environmental pollution, while its low budget contribution is not proportionate to its scale.