CBD Robotics eyes 700-hectare hi-tech park in Binh Phuoc province
Mon, September 12, 2022 | 4:12 pm GTM+7
Vietnamese company CBD Robotics has proposed building a 700-hectare high-tech park in the southern province of Binh Phuoc to make electronic components and software products.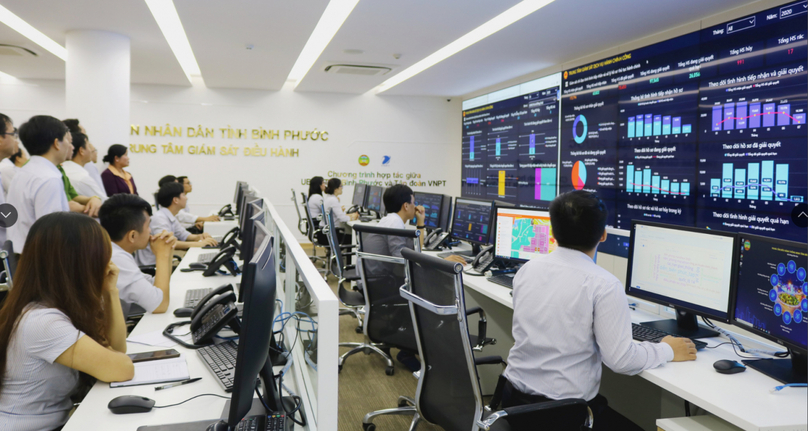 Binh Phuoc Smart IT Park, the name the Ho Chi Minh City-based company proposed to provincial authorities late last week, is expected to host 15 main zones, CBD Robotics chairman Vo Huy Phuc told officials.
The zones would serve hardware component production; research and development of artificial intelligence software; advanced skills training (hardware and software); data centers; and the production of flying cars.
In addition, there would be areas for offices and high-tech consulting services; convention and shopping areas; residential areas and high-class apartments for experts, engineers and employees; a smart hospital; a university of technology; and an international high school.
Phuc has not disclosed investment estimates for his project, just expressing his hope that Binh Phuoc authorities would facilitate his company in finding a proper location and completing investment procedures needed at the soonest.
Binh Phuoc Vice Chairman Tran Van Mi assigned relevant provincial officials to work with the investor to find a project site, with the company to follow other required investment steps.
The province, which borders the industrial hub of Binh Duong near Ho Chi Minh City, is calling for investments into wood processing, furniture, food processing, processing goods from rubber latex, electronics, support industries, mechanics, machinery and equipment manufacturing, healthcare, education, trade, and services.
CBD Robotics specializes in software writing, software and computer security, and machine learning for robotics.