Central bank's two-pronged attack stabilizes money market
Wed, August 24, 2022 | 9:02 am GTM+7
The State Bank of Vietnam has kept selling U.S. dollars to keep the domestic forex market stable while issuing bills in Vietnamese dong to ease pressures on the banking system.
The central bank withdrew a net value of more than VND100 trillion (over $4.27 billion) from the market last week by selling the greenback, leading broker SSI Securities Corporation said in a report released Tuesday.
Also last week, it issued Vietnamese dong-denominated bills totalling more than VND103 trillion, a little higher than the dollar selling proceeds, with maturity times of seven, 14 and 28 days. The issuing interest rates were 2.6 percentage points, 3.0 percentage points, and 3.45 percentage points higher, respectively.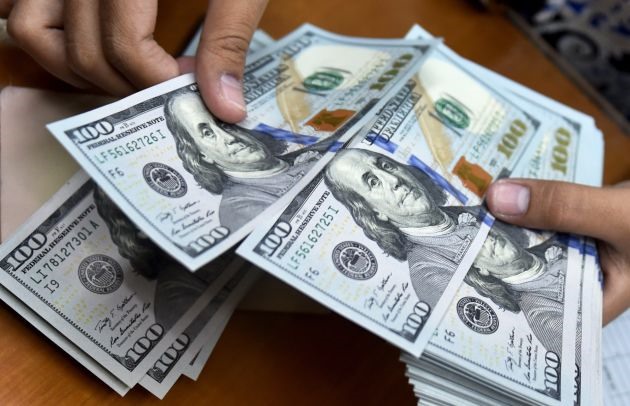 With this two-pronged action, the regulator has operated the market in a flexible manner, said SSI Research.
The broker said it expects the central bank to continue the two-pronged approach this week as the greenback continues to gain. Despite this, the pressure on the local currency will remain relatively high this week, meaning the regulator may prolong its intervention, the report said.