Corporate bond disputes to remain complicated: lawmaker
Thu, September 15, 2022 | 9:06 am GTM+7
Complaints, denunciations and disputes related to corporate bonds are likely to remain complicated in the coming time, a lawmaker said Tuesday.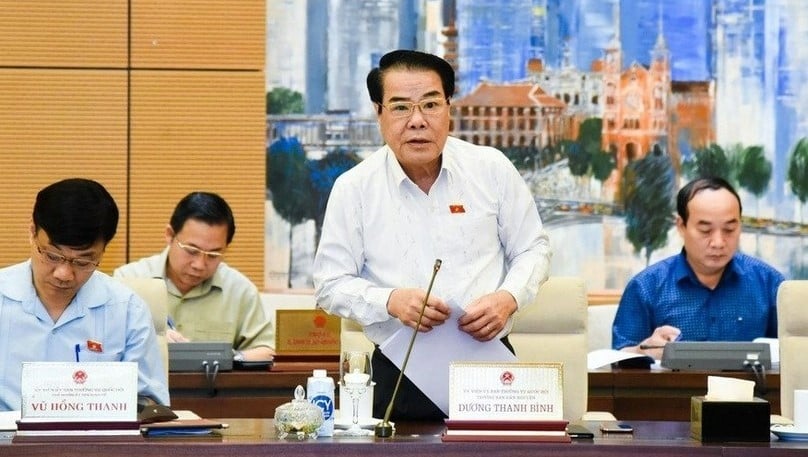 According to a report presented by Duong Thanh Binh, Chairman of the National Assembly (NA) Standing Committee's Ombudsman Board, through the settlement of complaints and denunciations in 2016-2021, administrative agencies at all levels transferred 65 cases to criminal investigation agencies.
In 2022 alone, there were 31 cases, nearly half of the figure in the past five years, involving 34 people, including 13 officials and civil servants.
"Complaints, denunciations and disputes related to corporate bonds, and tourism real estate and housing projects will remain very complicated because of inconsistent regulations that harbor dispute risks," said Binh, also head of the committee's supervision team.
Complaints and denunciations will also continue to be complicated in areas related to land acquisition, especially in localities with big public investments or high urbanization rates, and environmental pollution caused by businesses.
He proposed that the Government and the Prime Minister direct the Government Inspectorate and the chairpersons of provinces and cities to strengthen inspections and examinations, especially over the responsibilities of agency heads in observing regulations on settling complaints and denunciations.
Binh also emphasized the need to raise awareness and sense of responsibility among competent agencies and officials in receiving citizens and handling their grievances, considering this an important information channel to examine the feasibility of laws and policies as well as the effectiveness of state management.