Double-digit growth expected for Vietnam fertilizer market in next decade
Sun, August 14, 2022 | 8:29 am GTM+7
A compound annual growth rate (CAGR) of 16.2% over the next decade is forecast for the fertilizer market in Vietnam, where agriculture is the largest employer, according to Research and Markets.
The global market research company's "Research Report on Vietnam's Fertilizer Market 2022-2031" analyses the strategies adopted by key players to increase their market share in the 10 years, including business expansion and partnerships.
Among the companies mentioned in the report are Binh Dien Fertilizer, Southern Fertilizer, Petrovietnam Fertilizer and Chemical Corp., Ninh Binh Phosphate Fertilizer, Ha Bac Nitrogenous Fertilizer and Chemicals, Lam Thao Fertilizers and Chemicals, Que Lam Group, APROMACO, Song Gianh Corp., Thien Sinh, DAP Dinh Vu Fertilizers, and Duc Giang Chemicals.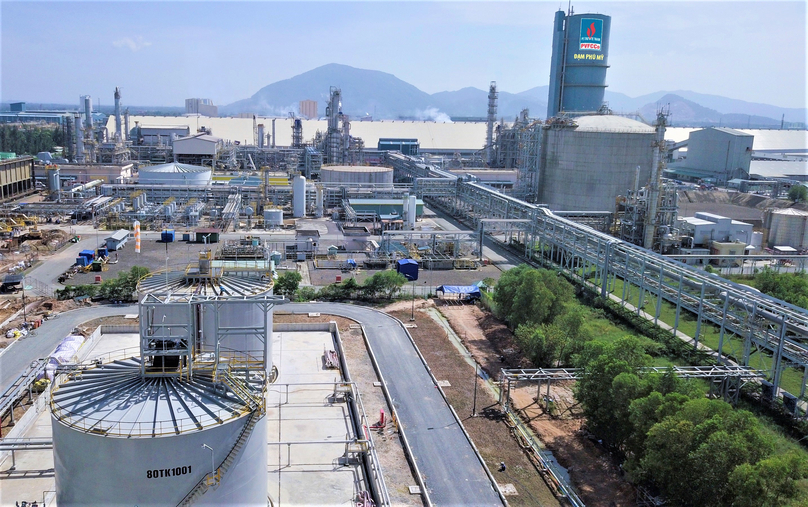 Domestic companies account for about 70% of the market share, it says. The main varieties of fertilizers exported from Vietnam include ammonium sulfate, phosphate diamine, and NPK. Meanwhile, the Philippines, Malaysia, Thailand, Laos, and South Korea are the main export markets for Vietnam's fertilizers.
Vietnam annually imports more than one million tons of fertilizers, with ammonium sulfate totalling the most. Currently, China is the largest supplier of fertilizers to Vietnam, accounting for almost half of the country's imports.
According to the analysis, despite the impact of the Covid-19 pandemic on Vietnam's economy, the nation's fertilizer industry still showed growth in 2020, with imports reaching 3.64 million tons, up 7.2% year-on-year, and exports increasing by 38% to 1.16 million tons. In 2021, the country exported 1.35 million tons of fertilizer and imported 3.07 million tons.
In terms of distribution, the most popular channels in Vietnam are distributor systems, regional company systems, and authoritative purchasing, says the report, which ResearchAndMarkets.com released Saturday.
It says fertilizer prices in Vietnam's market showed a fluctuating trend in 2020, increasing in the second half of the year. Prices continued to rise in 2021 as demand increased and supply declined.
The analysis noted that the positive outlook for agriculture is the factor driving the growth of fertilizer consumption in the country in 2022. Good weather and high prices of agricultural products in Vietnam this year will provide good conditions for higher agricultural productivity, which will increase the demand for fertilizer.