Fitch affirms Vietnam Electricity at 'BB', outlook positive
Wed, September 7, 2022 | 1:37 pm GTM+7
Fitch Ratings has affirmed Vietnam Electricity's (EVN) long-term foreign-currency issuer default rating at 'BB' with a positive outlook and the state utility's senior unsecured rating of 'BB'.
EVN's ratings reflect its standalone credit profile (SCP), which is at the same level as the Vietnamese sovereign rating (BB/positive), the credit rating agency said Tuesday.
Under Fitch's government-related entities rating criteria, EVN's ratings will be equalized to that of the sovereign in the case of any weakening in the SCP, provided the likelihood of support remains intact.
The positive outlook reflects that of the sovereign, Fitch said. EVN's BB SCP reflects its position as the owner and operator of Vietnam's electricity transmission and distribution network, and its 38% share of Vietnam's power generation capacity as of end-2021.
"We expect EVN's financial profile to be much stronger than commensurate for its SCP assessment. The SCP, however, is constrained by the limited record of Vietnam's cost pass-through regulatory framework," the agency said.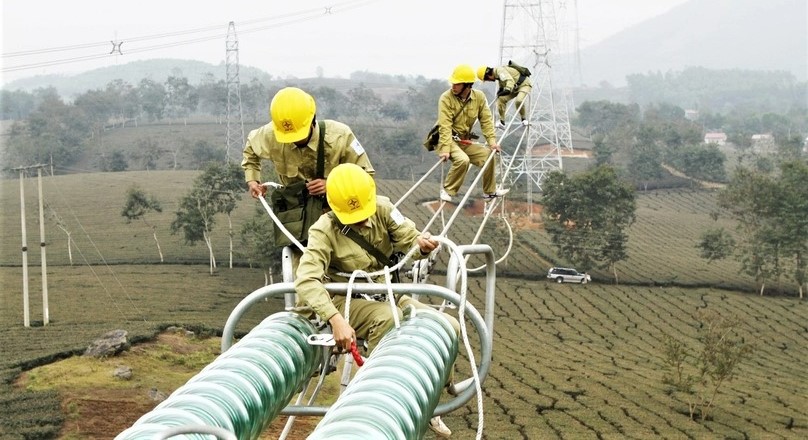 Among its key rating drivers, Fitch highlighted strong state linkages. "We assess EVN's status, ownership and control by the state as 'very strong'."
The state fully owns EVN, appoints its board and senior management, directs investments and approves tariff hikes in excess of 5%. The support record for EVN is 'strong', as it has received guarantees, step-down loans, loans from state-owned banks at preferential rates, project subsidies and tax incentives.
"We expect support to be available, if needed, even as the government intends to gradually lower debt guarantees to state-owned enterprises."
Vietnam's electricity demand rose modestly by 4.6% year-on-year in the first half of 2022, lower than the 8.4% increase in the first half of 2021. Fitch expects electricity demand in the country to jump by 8% in 2022 due to a low base effect, faster export growth and a recovery in consumer spending.
The agency expects Vietnam's electricity demand to increase by an average of 8% a year from 2022, underpinned by rising industrialization, urbanization, and affluence.