Garment, textiles post record-high export growth in tough times
Thu, September 22, 2022 | 8:51 am GTM+7
Vietnam's garment-textile export turnover reached $30.2 billion in the first eight months of the year, a year-on-year increase of 20% and the highest growth rate in the last decade.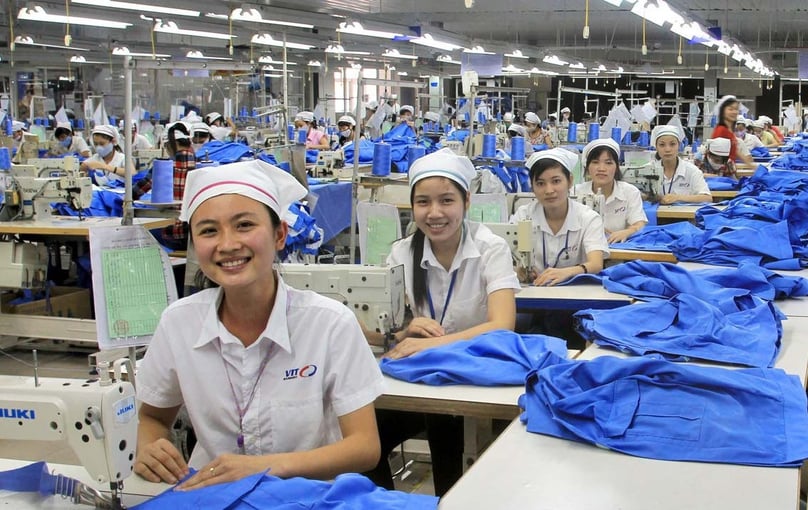 Le Tien Truong, chairman of the state-owned Vinatex, Vietnam's largest textile and garment producer, said the result was very special in the context of the pandemic and global uncertainties stemming from the Russia-Ukraine conflict.
At a socio-economic forum last weekend, Truong attributed the "surprising achievement" to the sector making the best use of market opportunities in the new context and the government's macro management policies.
He said that among textile and garment exporters, Vietnam was the first to launch policies for normal operations post pandemic, compared to Bangladesh, India and China, which enabled the country to grab the opportunities to significantly boost garment exports.
However, he cautioned that stiff challenges await the industry in the remaining months of the year as other exporting countries have applied similar policies to promote post-pandemic recovery and resumed normal production and business. At the same time, demand was declining because of the global economic slowdown and rising inflation.
The Vinatex leader forecast that the sector's average export revenue would decrease to $3.1-3.2 billion per month over the rest of the year, compared to the monthly average of $3.8 billion in January-August.
Therefore, the textile-garment industry hopes to receive the government's support in terms of preferential tax and credit policies, he noted.
In the medium and long term, Vinatex would invest in promoting a green and circular economy, Truong said, adding that this would require large investments.
He stressed policy support should be stepped up for industries with high localisation rates and high trade surplus like the garment-textile industry.
Vietnam's textile-garment industry is set to earn $45 billion in exports in 2022, compared to $40.4 billion last year, said Truong Van Cam, vice chairman of the Vietnam Textile and Apparel Association (Vitas).
The industry has been expanding rapidly over the last five years, at 20-26% annually. Vietnam is currently the world's third largest exporter.
The country's textile-garment products hold a global market share of 5.2% at present, with the biggest importers being the US, the Republic of Korea, Japan and Europe, according to Vitas.