HCMC green buildings get 18% higher rents: Knight Frank
Thu, September 8, 2022 | 12:10 pm GTM+7
Green-certified office buildings in Ho Chi Minh City are obtaining rents 18% higher than those without the accreditation for equivalent floor space, says real estate services firm Knight Frank Vietnam.
The corporate demand for ESG (environmental, social, and governance) initiatives is continuing to drive rents in the city's office market, said Alex Crane, managing director of the HCMC-based company. Such green building accreditation includes LEED from the U.S., Singapore's Green Mark, and Vietnam's Lotus, he said.
The certifications typically cover energy and water efficiency, the quality of the indoor environment for its occupants, the building's carbon footprint and offset programs, the materials used in the construction of the premises, the waste management processes of the building and other factors.
"Over the past decade, we have witnessed a drastic shift toward the necessitating of ESG certification for multinational tenants. Ten years ago, it was among the top eight criteria for building selection. Prior to the pandemic, it was in the top three. In the post-pandemic era, it has risen to number one," Crane said.
Companies are already aware of the benefits in terms of energy cost saving and worker productivity. Post-pandemic offices may be used as more of a hub and hybrid workplace rather than a traditional office, therefore a better working environment is also attracting people back to offices, he noted.
At present, HCMC has nine Grade A and B office buildings with some form of environmental accreditation. The first is the President Place in District 1, which obtained the LEED Gold certification in 2012. The most recent one to get a LEED Gold rating (2020) is the Friendship Tower in the same district. Me Linh Point Tower in District 1 secured the Green Mark Platinum in 2020 after being retrofitted.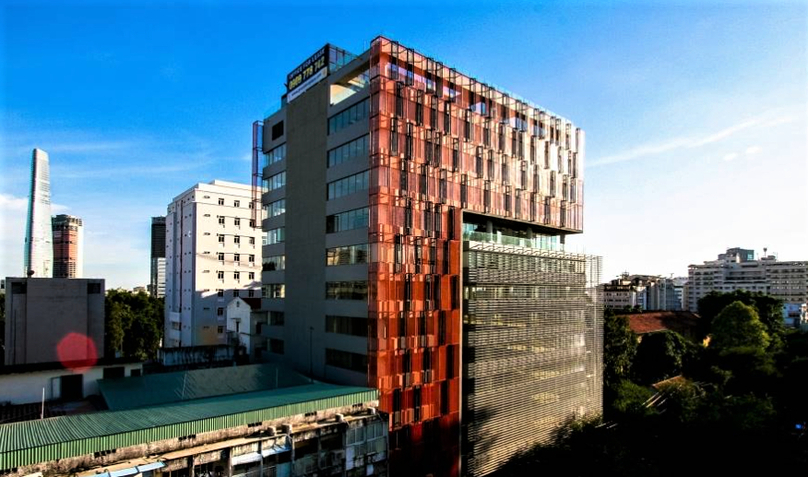 The shift to a greener working environment extends beyond the corporate sphere, said Ralf Matthaes, managing director of HCMC-based Infocus Mekong Research. He noticed a shift in focus from downtown areas to a desire for land outside city centers as the pandemic spurred a shift in the working patterns.
"Over the past two years, we have noticed consumers moving away from a desire for apartments and are now looking for land, specifically outside the central business district and core Hanoi and Ho Chi Minh City areas, as these options mean more affordable prices," he said.
39% of the respondents of a recent survey by Infocus Mekong Research were looking to purchase property, of which 20% were looking for land, while only 7% were searching for apartments, Matthaes said.
Knight Frank's Crane also said that while pricing for apartments and landed villas had remained stable over the pandemic, there were lots of apartments and vacant property to rent, which might suggest that owner-occupiers are moving further away from cities.
When rents are not rising in line with sales prices, it means compression of yield, and it may also suggest that investors see land as a more likely commodity to increase in future value than apartments and villas, he added.