IPP Air Cargo expects November start with Boeing aircraft
Mon, August 29, 2022 | 3:53 pm GTM+7
IPP Air Cargo seeks to start operations this November as Vietnam's first cargo airline after signing a $3.5 billion deal to buy 10 Boeing 777 aircraft over the coming years.
IPP Air Cargo chairman Jonathan Hanh Nguyen, also chairman of Imex Pan Pacific Group (IPP Group), said his airline planned to conduct its inaugural flight from Cat Bi Airport in Hai Phong city, about two hours' drive east of Hanoi.
IPP Air Cargo's domestic cargo services will include other destinations across the country like Hanoi, Ho Chi Minh City, Quang Ninh, Danang, Nha Trang, Buon Ma Thuot, and Can Tho.
The cargo carrier is already in a rental agreement for four Boeing 737-800BCF aircraft, with only one delivered, while the second and third will arrive this December, and the fourth next April, according to the company, part of IPP Group. The delivered aircraft will be used for the planned inaugural flight.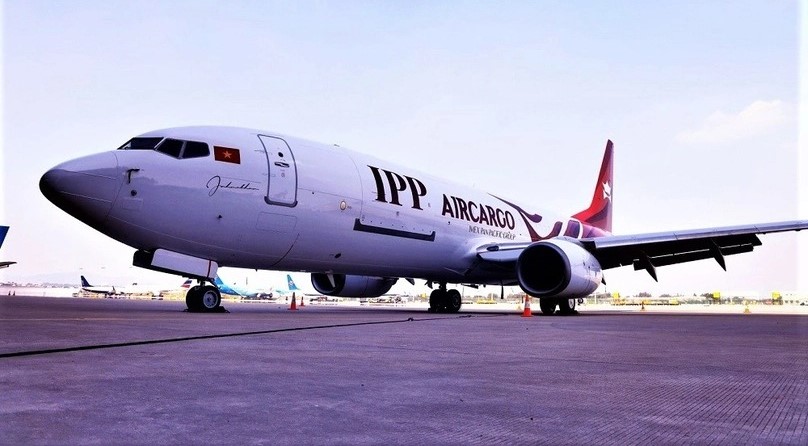 For its order of 10 Boeing aircraft, the company has obtained an import license, Nguyen said. However, the official time set for the first of these deliveries is still unknown.
IPP Air Cargo expects the fleet to carry cargo between Vietnam and Australia as part of a recent agreement signed by IPP Group and Queensland state officials. Nguyen said he aimed to start a line between Queensland and Danang on Vietnam's central coast in 2023 as the first service for the deal.
At present, the startup is awaiting approval for different licenses from six various government organizations, Nguyen said. It has received its air transport license, but is waiting for other permits, including the aircraft operator certificate.
IPP Group holds a 70% stake in the startup, while Nguyen's family owns the remaining shares. The airline expects $71 million in revenue during its first year of operations.
The carrier has signed transportation deals with several companies. Nguyen said the agreements include ones with two of the world's leading chip manufacturers operating factories in northern Vietnam, but did not disclose their names. He said two aircraft would be dedicated to each, under contract, to assure smooth transportation of their products.