Jewellery maker PNJ posts $53 mln profit in 8 months
Thu, September 22, 2022 | 4:45 pm GTM+7
Phu Nhuan Jewellery JSC, Vietnam's largest jewelry retailer, reported an after-tax profit of VND1,246 billion ($52.55 million) in the first eight months of 2022, up 99.4% year-on-year.
The company's (PNJ) net revenue reached VND23,049 billion ($970 million) during the period, up 87.6% over the same period last year.
After the first eight months, PNJ had fullfilled 89.2% of the year's revenue plan and 94.4% of its profit target.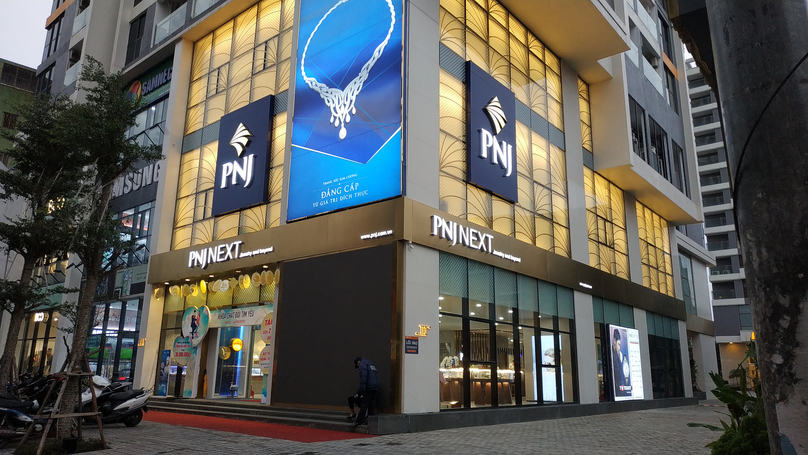 The company witnessed good growth across the board of core business lines. This result came from market research and offering products in line with customer tastes, according to a company report.
Retail sales revenue increased by 96% year-on-year in the eight-month period, accounting for nearly 60% of total revenue. Wholesale revenue upped 67%, making up more than 12% of total revenue. 24K gold revenue grew 88% on surging customer demand amid high inflationary pressure.
In August, the company achieved net revenue of VND2,328 billion ($98.14 million), 14 times year-on-year. Its after-tax profit reached VND79 billion ($3.33 million), while the same period last year was negative VND78 billion.
In the first eight months, PNJ opened 21 new stores and upgraded 18 PNJ Gold stores, opened two new PNJ Style stores, closed six PNJ Gold and six PNJ Silver stores.
As of the end of August, PNJ operated 353 stores including 334 PNJ Gold stores, eight PNJ Silver stores, three CH CAO Fine Jewelery stores, four PNJ Style stores, one PNJ Watch store and three PNJ Art stores.