Look beyond Hoi An in Quang Nam: tourism promotion
Fri, July 22, 2022 | 2:56 pm GTM+7
Quang Nam - host of National Tourism Year 2022 - has released a video clip promoting tourist destinations in the central province that encourage visitors to look beyond its most popular hotspot.
The clip, entitled "Discovering Quang Nam beyond Hoi An", features sites like the ethnic minority village of Bho Hoong, the Cham Islands (better known as Cu Lao Cham), and Dong Giang tea hill.
The National Tourism Year 2022 is themed "Quang Nam - A green tourism destination." Quang Nam is expected to utilise the opportunity to rejuvenate its tourism sector.
Hoi An used to be a busy international commercial port from the 16th to 19th centuries, attracting merchant ships from China and Japan. The town has been preserved well since those times, making it one of the most popular tourist destinations in the country.
The ancient town was recently ranked 20th in Travel + Leisure readers' list of 25 best cities in the world for their mix of culture, food, and friendliness.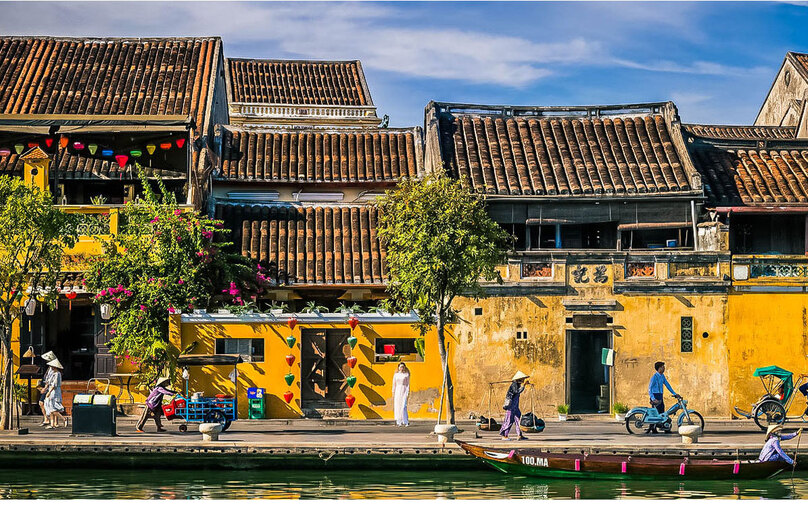 "Hoi An is a charming city with ancient roots, distinct architecture, a contagious energy, and arguably one of the best street food scenes on the planet. Most importantly, Hoi An is home to friendly people who are eager to share the best their city has to offer," Travel + Leisure commented on its website.