Made-in-Vietnam Apple products to rise significantly by 2025: JP Morgan
Fri, September 23, 2022 | 1:09 pm GTM+7
Vietnam will make 65% of tech giant Apple's AirPods earphones, 5% of MacBook laptops, and 20% of iPad tablets and Apple Watch smart watches by 2025, says JP Morgan.
Online newspaper TechCrunch quoted a report by the investment bank as saying Vietnam and India will become key manufacturing hubs of Apple as it reduces dependence on China.
Up to 95% of Apple products are currently made in China, according to Investing.com. Vietnam is already Apple's most important production hub outside of China, producing a wide range of flagship products including iPads and AirPods.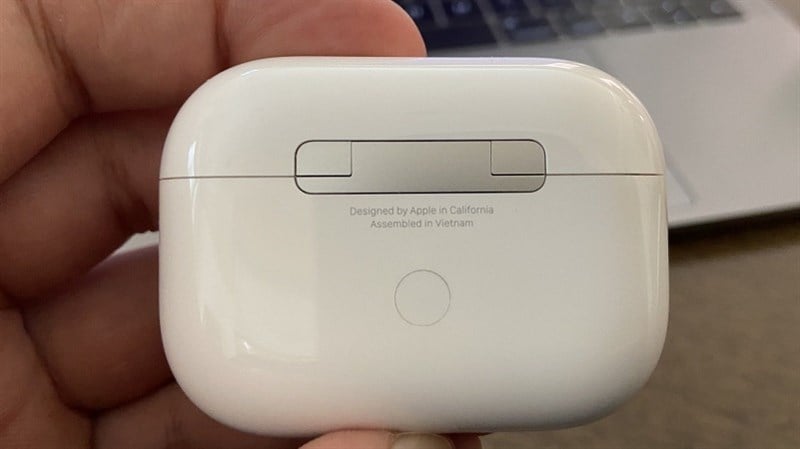 The tech giant aims to expand its supply chain in Vietnam, adding more local firms to it, CEO Tim Cook had said in May during Prime Minister Pham Minh Chinh's visit to the company's headquarters.
In August, Cook mentioned Vietnam in the group of emerging markets for Apple. The tech giant reported a 2% increase in revenue to $83 billion for the April-June quarter, including a "near doubling" of revenue in India. It logged record revenues in both developed as well as emerging markets, with double-digit growth in markets like Brazil, Indonesia, and Vietnam.
Most recently, Hong Kong-based Goertek Technology Co., Limited, one of Apple's major suppliers, announced additional investments of $306 million to its factory in the northern province of Bac Ninh and $400 million to the one in the central province of Nghe An.
Apple recorded a 115% growth rate in iPhone shipments in Vietnam year-on-year in the second quarter, according to a report of Counterpoint Research.
With the significant increase, Apple saw the biggest Q2 growth among brands in the country, indicating a preference among Vietnamese people for premium smartphones, the research firm said.
iPhone shipments in Vietnam soared even as that of most competitors dropped. Shipments refer to smartphones that manufacturers like Apple and Samsung send to carriers and retailers.
Counterpoint Research said Apple sales accounted for 15.4% of the total smartphone sales in Vietnam, versus 10.6% in Q1/2022 and 7.1% in Q2/2021.