One more FLC Group family stock suspended
Mon, September 5, 2022 | 3:39 pm GTM+7
HAI shares of HAI Agrochem JSC will be suspended from September 9 over information disclosure violations, the same time as its parent FLC Group's shares.
A halt on trading has been imposed on HAI as the company continued to violate regulations on information disclosure after the shares had been placed under trading restrictions, according to the Ho Chi Minh City Stock Exchange (HoSE).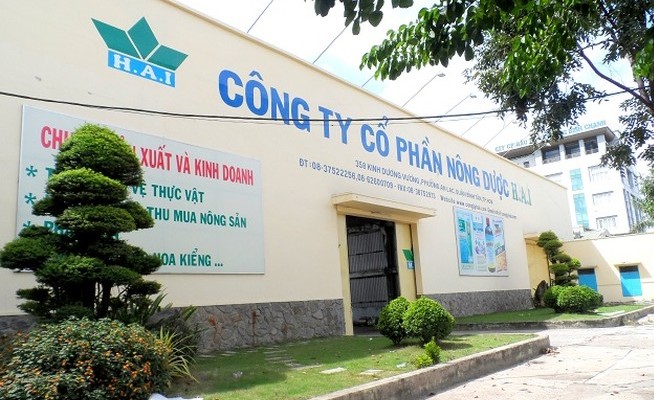 Before receiving the decision, HAI had not submitted its 2021 audited financial statements, nor held its 2022 annual general meeting.
The company said it would soon find an auditor to complete the 2021 financial statements in October and hold the shareholder meeting in December this year.
On the HoSE, HAI shares dropped to VND1,700 ($0.07) on Monday, bringing the firm's market capitalization to VND332 billion ($14.12 million).
HAI is the third stock in the FLC Group family to be subject to trading suspension, following ROS of FLC Faros Construction JSC and FLC of FLC Group.
The HoSE will impose a trading ban on FLC Group's shares from September 9 over information disclosure violations.
The property developer has continued violating regulations on information disclosure after the trading of its shares had been placed under restrictions, the bourse announced on August 31. The violations include failure to release financial statements in time.
On August 15, the Ministry of Public Security announced a decision to investigate "the act of cheating to appropriate assets" by FLC's former chairman Trinh Van Quyet and his two sisters under the Penal Code.
The trio, along with Huong Tran Kieu Dung, former acting vice chairman of FLC Group, are suspected to have artificially raised the chartered capital of Faros Construction JSC, and related companies.
Faros allegedly saw its chartered capital artificially expanded from VND1.5 billion ($64,000) to VND4,300 billion ($183.5 million), equivalent to 430 million ROS shares, which were listed and traded to reap illicit gains.
Previously, on March 29, Quyet was arrested on charges of "manipulating" and "concealing information in securities activities".
Before Quyet was arrested, FLC Group had been known as one of Vietnam's leading property developers with many projects or investment proposals across the country.