Tech giant Bosch plans Vietnam expansion in software, high-tech agriculture
Sat, September 17, 2022 | 4:10 pm GTM+7
6,000 software engineers for research and development as well as hi-tech agriculture will be part of the task force developed by Bosch, a German engineering and technology giant, under its Vietnam expansion plans until 2025.
Dominik Meichle, managing director of Bosch Vietnam, mentioned these figures at a Saturday meeting between Prime Minister Pham Minh Chinh and foreign-invested enterprises in Hanoi.
Meichle said he appreciated the improvements in Vietnam's business environment, especially reduction in administrative procedures, investment in human resources, and digitalization acceleration.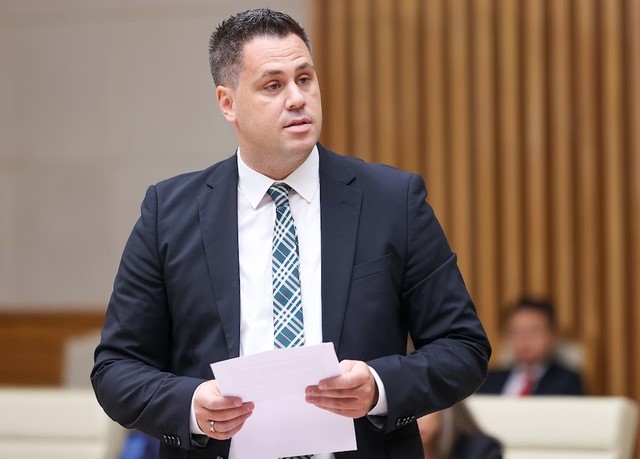 Bosch Vietnam was willing to assist the Vietnamese government in boosting human resources quality to tap fresh opportunities in the 4.0 industry and digital transformation era, he added.
In 2013, Bosch launched an industrial technical training center in cooperation with Lilama 2 International Technology College in the southern industrial province of Dong Nai. So far, it has trained 215 people. Among 134 graduates of the center, 97% have found work at Bosch.
Bosch is also interested in cooperating with the government in enhancing traffic safety, including training and education for citizens, besides boosting safety technology for vehicles, especially motorbikes.
Meichle cited official data showing large numbers of road accidents in Vietnam robbing the lives of thousands of people each year, causing an estimated loss of 2.5-3% in GDP.
The Bosch executive urged the government to be more consistent in implementing laws and policies in order to improve the business environment.
He proposed authorities clarify terms of investment expansion versus new investment. The Investment Law recognizes a project of Bosch as "a new investment", but the Law on Corporate Income Tax defines it as "an investment expansion", which means less favourable tax levels.
Quick changes in policy is another problem, he noted, with Bosch Vietnam as an example. In 2019, some preferential tax policies for Bosch Vietnam were removed, as per regulations that were introduced after Bosch Vietnam made its first investment steps.
The inconsistencies undermined investment protection terms specified in the Investment Law, which allows investors to uphold incentives granted in cases where they are higher than levels specified in new policies, Meichle said.
"Without such obstacles, we can hit the right track in line with future commitments and expansion plans while the country's GDP growth would be secured," he added.
Since its entrance into Vietnam in 2007, Bosch Vietnam has invested over 450 million euro ($450 million). With over 5,000 staff, it currently manages one high-tech factory and three R&D facilities, in sectors including mobile technology, industrial technology, electrical appliances, high-rise construction and energy technology.