Three localities seek to build airports beyond aviation authority plan
Tue, September 20, 2022 | 5:00 pm GTM+7
Tuyen Quang, Son La, and Kon Tum provinces are proposing to build Na Hang, Moc Chau, and Mang Den airports, beyond the current plan of the Civil Aviation Authority of Vietnam (CAAV).
The localities made the proposals as the airport planning in 2021-2030, with vision until 2050, is not complete and open to suggestions.
Kon Tum province in the Central Highlands suggested Mang Den airport with a capacity of three-five million passengers a year. The 350-hectare airport is set to have an investment of VND4,000 billion ($169 million) in public-private partnership (PPP) format.
The province said the airport would serve economic and defense-security purposes and bolster the Mang Den tourism area.
Na Hang airport is recommended by Tuyen Quang. The northern province also called for investment in PPP format, aiming to serve tourism and defense-security purposes.
Son La province, also in northern Vietnam, proposed the construction of Moc Chau airport and the upgrade of Na San airport, both in PPP format.
In reply, the Ministry of Transport has agreed to the Na San airport project but rejected Moc Chau airport. It argued that Moc Chau district is set to connect with Noi Bai International Airport via the Hanoi-Hoa Binh-Moc Chau Expressway, which is scheduled to complete in 2030.
Nevertheless, the ministry said Son La province can develop a special airport for tourism for operation of couriers besides common carriers, upon approval of the defense ministry.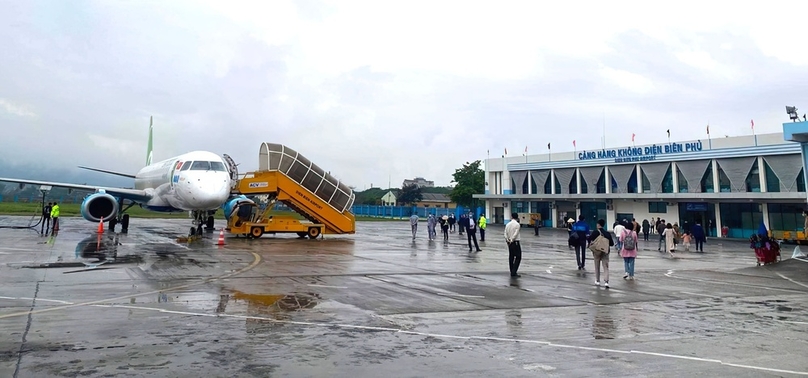 CAAV director Dinh Viet Thang said the agency insists on a network of 28 airports in 2021-2030, featuring 22 operating ones and six to-be-built. The airports would serve 283 million passengers a year, while 95% of the population could reach an airport within 100 kilometers. Until 2050, Vietnam is set to have 14 international airports and 17 domestic ones, or 31 in total.
The CAAV added that the planning does not include Na Hang, Moc Chau, nor Mang Den airports.
Deputy Prime Minister Le Van Thanh had cautioned against airport projects in PPP format at a meeting last week. He said airport projects require large capital, while their small scale and low revenue might require a long time to recoup investments, at up to 50 years.
Some experts warned that the addition of new airports was very unlikely but information on the proposals could strongly impact the property market regardless.
Tran Quang Chau, chairman of the Vietnam Aviation Technology and Science Institute, said the draft plan on airports has taken into account distances between airports, travel demand as well as economic conditions of each locality. "Thus, the proposals by many provinces are not rational."
Airports in Vietnam received 66 million passengers in the first eight months of the year amid the country's post-Covid-19 recovery. The figure included 61 million domestic travelers, up 19.9% year-on-year; and five million foreigners, down 81.5% from the same period in pre-pandemic 2019.