US firm to join HCMC-Moc Bai Expressway project
Tue, September 13, 2022 | 3:12 pm GTM+7
The U.S.-based PHI Group said Tuesday that it has been allowed to register to invest in constructing the $711 million Ho Chi Minh City-Moc Bai Expressway project.
The 50-kilometer expressway will be implemented as a public-private partnership (PPP) project, with a designed speed of 120 km per hour.
Upon completion, it will ease traffic pressure on existing National Highway 22 that runs from HCMC to Vietnam's Moc Bai border gate in Tay Ninh province; and connecting with Cambodia's Bavet border gate in Svay Rieng province.
The expressway will also promote socio-economic development in Vietnam's Southern Key Economic Zone, of which HCMC is a part. National Highway 22 is also the Vietnamese section of Asian Highway 1 (AH1), the longest in the Asian Highway Network, with a total length of 20,557 km.
As planned, the HCMC and Tay Ninh sections of the new expressway will be 23.7 km and 26.3 km long, respectively.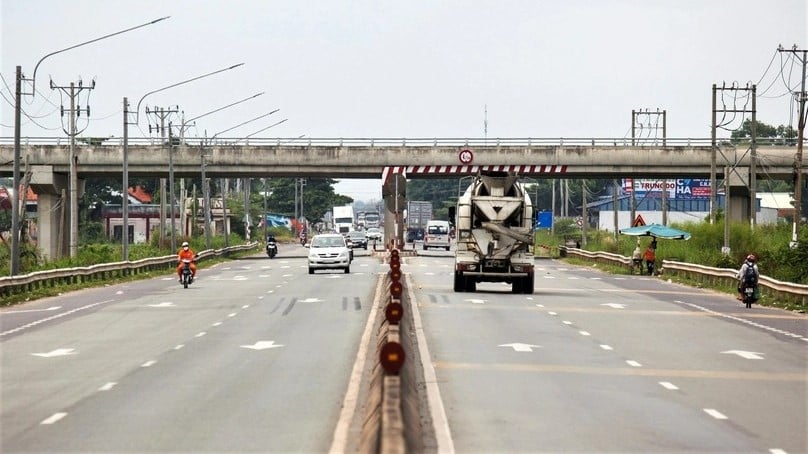 Capital from Ho Chi Minh City's and Tay Ninh's budgets will account for about 44% of project investment. Private investors will have to raise the remaining 56% and recoup investment through toll collected over 18 years and one month.
The project timeframe envisages: submission of application for approval of investment policy in Q3/2022; appraisal and approval of feasibility study reports in Q3/2023; investor selection and project contract signing in Q/ 2024; site clearance from Q4/2023 to Q3/2025; construction and completion from Q3/2025 to 2027.
The PHI Group is currently sponsoring Philux Global Funds (a group of Luxembourg bank funds) and developing the Asia Diamond Exchange project in Vietnam, engaging in mergers and acquisitions and investing in "special situations".
On September 7, the group said it had signed an agreement with the Tin Thanh Group to establish strategic cooperation with the Petrovietnam Marine Shipyard JSC.
Under the agreement, the Petrovietnam subsidiary will increase its charter capital to allow Tin Thanh, a Vietnamese energy developer and the American company to become its strategic, majority shareholders.
The three companies will deploy their resources to expand the Petrovietnam subsidiary's scope of business and undertake offshore and onshore domestic and international projects including ship-building, yacht-building, and drilling rigs. They will also invest in petrochemical plants, power plants, wind farms and ship dismantlement.
According to the Global Infrastructure Outlook, Vietnam may require total investments of $605 billion to meet 83% of its infrastructure goals by 2040.
Urban transportation, road, rail and port infrastructure are amongst the sectors with top investment priorities.