Vietnam considers land use rights for foreigners
Tue, August 30, 2022 | 1:54 pm GTM+7
Revisions being prepared for Vietnam's Land Law might include offering land use rights to foreigners already allowed to buy houses.
One of the issues that government officials have been discussing is foreigners' rights related to land in Vietnam. This is also a hot issue in discussions among businessmen and experts because amending "inadequacies" in land use rights would also impact other laws.
Several experts argue that foreigners allowed to buy houses should have rights to use the land on which the residential property is located.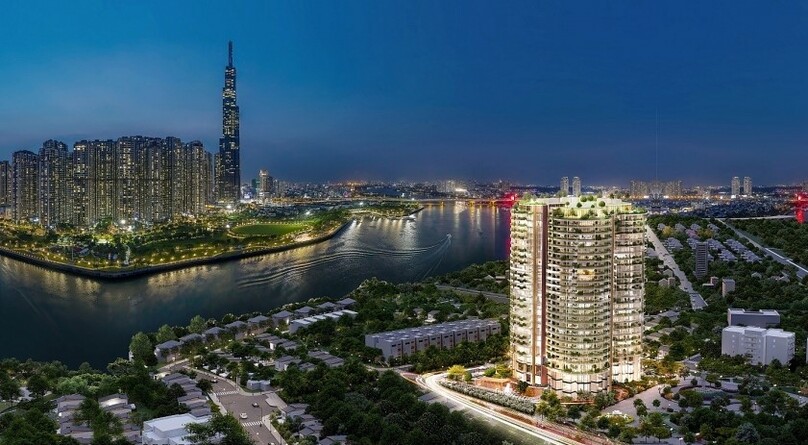 The Ministry of Natural Resources and Environment, which is drafting the amended Land Law, is of the view that the issue should be decided by the Politburo - Vietnam Communist Party's decision-making body or included as a draft amendment on which the parliament can make a decision.
At a government meeting last week, Prime Minister Pham Minh Chinh had requested additional regulations on restricting and controlling access to important and sensitive areas related to national defense and security.
He also said the ministry should consider adding regulations to legalize foreigners' rights to use land on which their residential property is located.
According to legal expert Nguyen Van Dinh, under current regulations, when foreigners sell their houses to Vietnamese nationals, the local buyers will not have relevant land use rights because the sellers did not have them. However, Vietnamese citizens have land use rights for property that they own.
The ongoing revision of the Land Law will continue until this October, when the draft will be discussed at a sitting of the National Assembly, Vietnam's lawmaking body.
Under exisiting rules, foreign individuals can only own property in the form of apartments or separate houses in an investment project to build commercial housing. They are not allowed to purchase houses in areas deemed important to national defense and security.
There are other limits to property ownership. Foreign organizations and individuals cannot own more than 30% of the total number of apartments in an apartment building, and no more than 10% of an individual housing project of less than 2,500 units.