Vietnam Electricity loses $701 mln in first half
Mon, September 19, 2022 | 10:58 pm GTM+7
State utility Vietnam Electricity (EVN) reported a consolidated loss of VND16,586 billion ($701 million) in the first six months of the year as the price of fuel for electricity production like coal, oil and gas sharply increased.
By June 30, EVN's total assets reached about VND673,157 billion ($28.43 billion), down nearly 4.6% compared to the beginning of the year. Of this, fixed assets hit nearly VND443,295 billion ($18.72 billion), according to its consolidated financial report.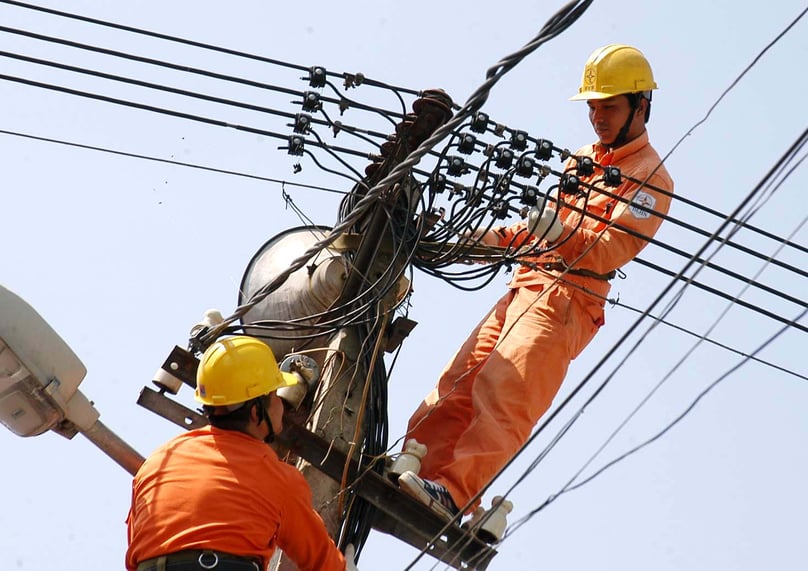 By the end of the second quarter, EVN's equity stayed at VND230,680 billion ($9.74 billion), down more than VND17,230 billion ($727.8 million) against the beginning of the year.
Vietnam's power system generated 181.92 billion kWh in the first eight months of 2022, up 5% year-on-year, according to EVN data.
In the period, coal-fired power accounted for the biggest portion of electricity generated at 71.67 billion kWh, or 39.4%. Other sources included hydropower - 63.25 billion kWh, or 34.8%; renewable energy - 24.95 billion kWh, or 13.7%; gas-fired power - 19.67 billion kWh, or 10.8%; and imported electricity - 1.91 billion kWh, or 1%.
Last week, Copenhagen Infrastructure Partners (CIP) expressed its hope to develop large-scale offshore wind power projects and transmission lines in partnership with EVN.