Vietnam fuel price sees 5th straight drop
Thu, August 11, 2022 | 4:56 pm GTM+7
Retail gasoline prices in Vietnam slipped by VND900-940 ($0.04) a liter on Thursday, the fifth consecutive decrease since the beginning of July, equaling October 2021 levels.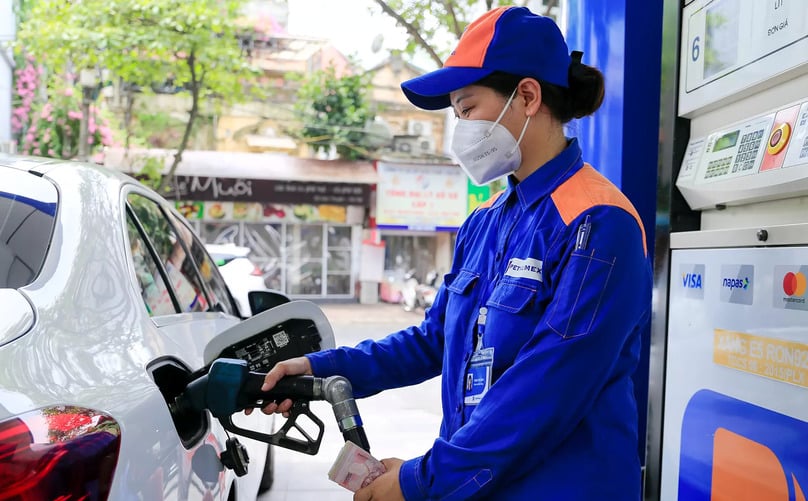 The prices of RON95 and E5 RON92 gasoline fell by VND940 and VND900 to VND24,660 and VND23,720 ($1.01) a liter, respectively.
Diesel oil dipped by VND1,000 to VND22,900 ($0.98). Kerosene also dropped by VND1,210 to VND23,320 ($0.99) a liter.
Retail gasoline prices in the country have witnessed 21 adjustments in the year to date, including 13 hikes and eight reductions.
The National Assembly on July 6 adopted lowered environmental taxes on fuel, applied from July 11 till the year-end, amidst globally increasing oil prices that put pressure on inflation.
The tax cuts - the second time in the year after the first this April - are expected to help the Vietnamese economy better navigate a global situation in which oil prices have soared.
Vietnam's consumer price index in the first seven months of the year rose 2.54% on average against the same period last year. Fluctuations in consumer prices are mainly caused by food and gasoline costs.
The World Bank on August 8 put Vietnam's inflation forecast at 3.8% in 2022 due to higher prices of energy, lower than the State Bank goal of 4%. The figure is expected to rise to 4% in 2023, before subsiding to 3.3% in 2024.